Models rehearse strutting their stuff for a cause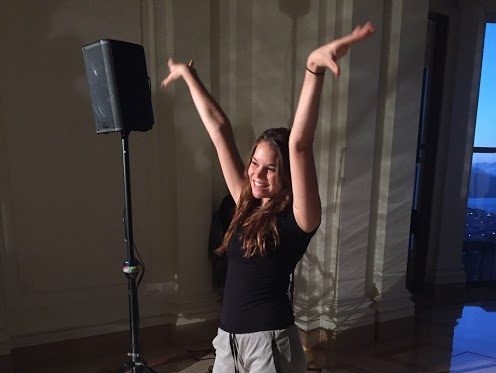 The Simple Gifts Club rehearsed last night for tonight's annual Simple Gifts Fashion Show.
"It is a really rewarding thing to be a part of," Simple Gifts co-president Audrey Brooke said. "It really feels good to put it all together and see how it helps."
The show is run by co-presidents, Willa Hegarty, Natalie Podell, Isabelle Armstrong, Megan McMicking and Brooke. All students from Convent and Stuart Hall High Schools can participate by modeling or working backstage.
"It is rewarding to use the opportunities that we are given here to give back to people," Brooke said.
The funds raised from the fashion show go to La Casa de las Madres, a charity for victims of domestic abuse. A new charity is chosen each year by the senior board members.
"La Casa de las Madres helps with victims of domestic violence, specifically women and teenagers, which is very relevant in our community and in our Bay Area community," Armstrong said.
Garments are loaned to the show from various clothing retailers such as Athleta, Gala, and LF, along with Toss, a new participant in this year's show.
"The stores really like it because it is publicity for them and they also really like our cause and working with us," McMicking said.
Tickets cost $25 for students and $35 for guests if purchased beforehand through Director of Student Activities Devin DeMartini Cooke. Tickets can also be purchased at the door for $35 for students and $45 for guests.
"Supporting causes that help women and children is something that is important," McMicking said. "It is a great way to give back to the community."