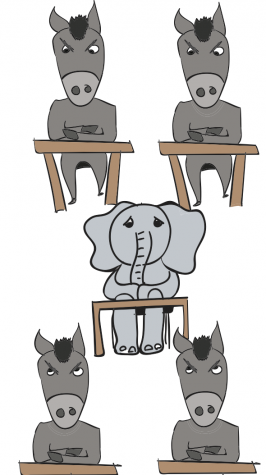 Lisabelle Panossian, Editor-in-Chief

October 31, 2016

Filed under Features
In a city where a Republican mayor has not been elected for over half a century, a silent demographic of students may feel repressed when it comes to sharing their viewpoints both in and out of the classroom. Approximately 14 percent of San Francisco's population is registered as Republican, according...
February 2, 2010

Filed under Showcase
Sophomore and senior history students are entering the semester with a new face heading their classes. Jenny Roebuck is teaching sophomore world history and senior AP Comparative Government classes for Michael Stafford, who is on family leave to care for his newborn daughter, Caroline Grace Stafford. "I...