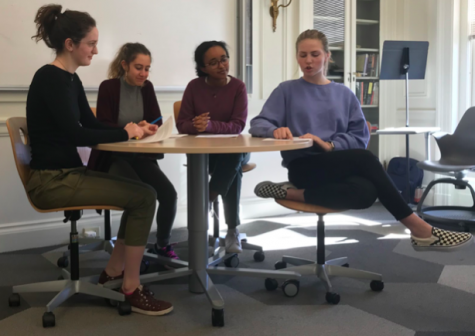 Amy Phipps, Reporter

December 12, 2018

Filed under News, Web Exclusive
WEB EXCLUSIVE Sophomore history classes presented skits on philosophers who lived between the 16th and 18th centuries discussing current societal problems last week. Students were required to choose a famous philosopher, research their lives and write a cover letter and resume applying for a job as ...
May 30, 2010

Filed under Features
Competing with adults to find jobs and internships during the current economic downturn can be difficult, however working even a part-time job for just a short amount of time can look good on college applications and resumes, and teach skills important life skills. Many students are finding summer jobs ...