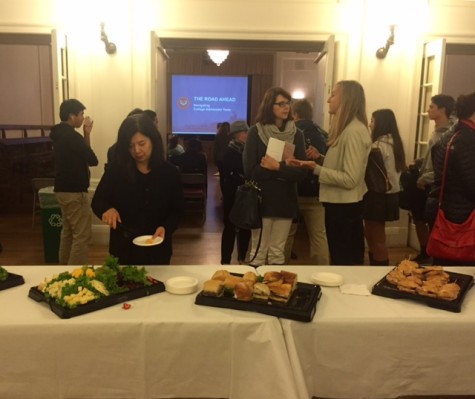 Asha Khanna, Senior Reporter

November 10, 2015
Freshmen, sophomores and juniors and their families gathered in the Little Theater for the annual Standardized Testing Info Night this evening. "We want to educate parents and students about standardized testing, especially with the new SAT," College Counseling Associate Kelly Whalen said. Bru...
Catherine Dana, Senior Reporter

September 14, 2015
Students in Action (SIA), a student-run, service based club, held their first meeting today in the Center at lunch. "I felt that the first meeting was really interesting because I didn't really know much about the club," sophomore Sinead McKeon said. "Now I'm really excited to help." ...