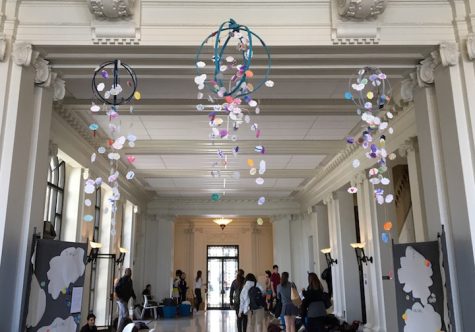 Mason Cooney, Reporter
April 18, 2017
Filed under Breaking News, News
Sophomore art students displayed a four-school Earth Day installation in the main hall today to invite students to reflect on their commitments to the Earth. "A group of us built it together," sophomore Emma Hubbard said. "The concept was to give little paper clouds to kids in the elementary school and have t...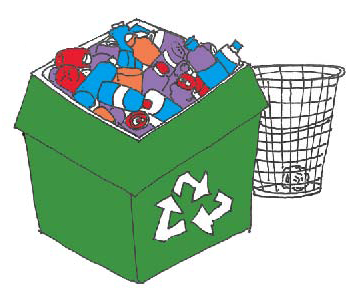 April 8, 2011
Filed under News, Showcase
Stephanie Gee Reporter Students attended an assembly Monday and participated in a trash-free day planned by the Eco-Council on Tuesday to create awareness of the environment in anticipation of Earth Day. Convent celebrated Earth Day on April 4 and encouraged students to be sustainable, energy e...