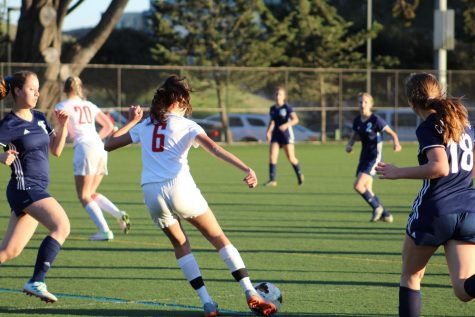 Josephine Rozzelle, Sports Editor

March 7, 2018

Filed under Breaking News, Sports & Fitness
After a loss against the Drew School today, the varsity soccer team will go into their fourth league game against the San Domenico School on Friday with a 1-2 league record. "It's a strong team physically — their soccer skills are strong," Athletic Director Elena De Santis said. "They g...
June 2, 2010

Filed under Sports & Fitness
Rebecca Lee Reporter The badminton team wrapped up its season with three victories, with freshman Casey Stuart proceeding to the Bay Area Conference [BAC] Championship at Lick Wilmerding High School and City College of San Francisco. Mixed doubles took place at Lick Wilmerding while the singles ...