Mason Cooney, Copy Editor

May 24, 2018
Images of "Bridget Jones" or "The Princess Diaries" may come to mind when thinking of journaling, but regular "Dear Diary" entries can provide more mental and physical health benefits than the movies give them credit. "When you start writing, you come to these realizations and epiphanies," j...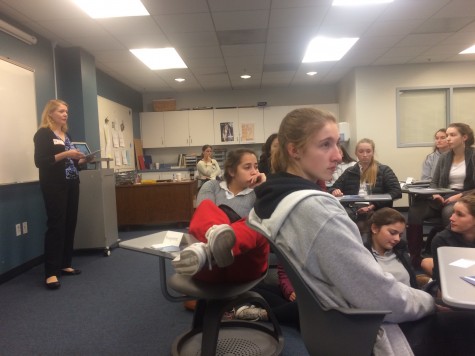 Lisabelle Panossian, Web & Social Media Editor

December 3, 2015
Juniors and seniors filled the Den and received a presentation on methods for stress today with finals week being two weeks away. "It's good to know how to meditate, escape my thoughts and find peace," senior Kristin Weinman said. "Coming in and listening to stress relieving methods is helpfu...