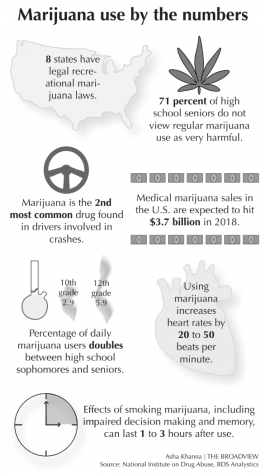 Gabriella Vulakh, Senior Reporter

February 9, 2018
The Jan. 1 legalization of recreational marijuana in California is already leading to an increase of teenagers using the drug, with teenagers claiming marijuana is more easily accessible for a casual smoke on the weekend, getting high at parties or skipping class to vape during the school day. Seve...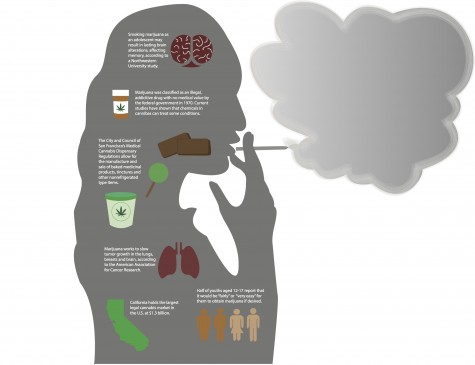 March 20, 2016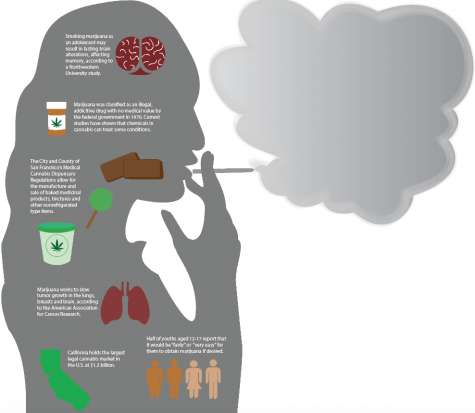 Julia-Rose Kibben and Liana Lum

March 15, 2016
The legalization of medical marijuana in California has lead to increased access to dispensary-distributed cannabis products, and authorities have begun questioning teens' intentions for buying this drug for medicinal purposes. Patients with health conditions such as cancer, chronic pain, muscle spasms, se...