Grace Ainslie, News Editor

February 7, 2018
Juggling a hectic school schedule, rigorous ice skating training, and minimal free time during the day, senior Gabby Tom turns to the Nike Training Club app for guided, chill workouts that work with her time commitments. "I can choose a time length and it's really convertible for my workout n...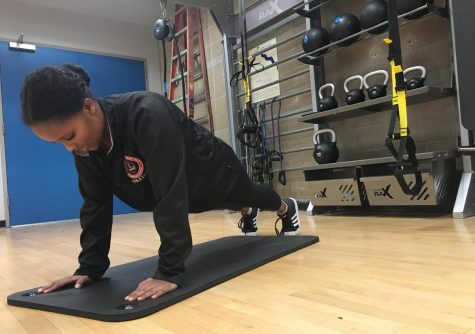 Jordan Russell, Senior Reporter

December 6, 2017
WEB EXCLUSIVE Winter strength and conditioning sessions are now being offered in the new training room after school, with workouts ranging from cardio to abdominal as well as leg and arm exercises. "I started winter conditioning a while ago," Athletic Director Elena DeSantis said. "I chose to d...