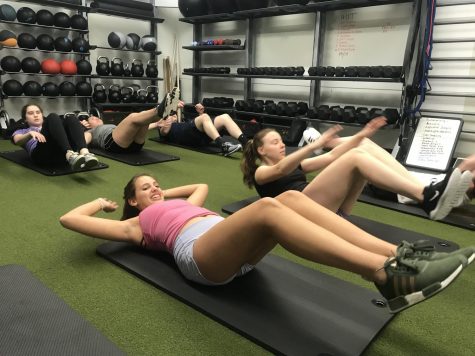 Gray Timberlake, Senior Reporter

January 30, 2019
WEB EXCLUSIVE While many may expect a swim team to practice in a pool, the Convent & Stuart Hall swim team met up in the workout room for their first dry-land practice today. "We targeted our lower body and core," junior Estie Seligman said. "We also worked on stretching because even thou...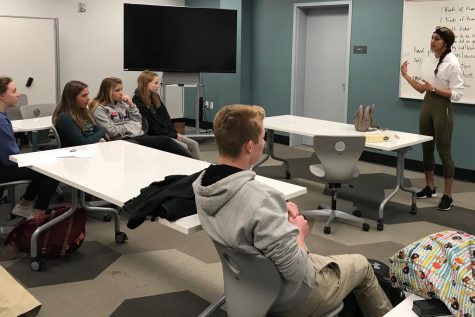 Amy Phipps, Reporter

January 22, 2019
WEB EXCLUSIVE With spring sports starting next week, Convent & Stuart Hall students met during Collab today to discuss the upcoming swim season. Coach Isabel St. Ives who has coached the Convent & Stuart Hall team for two years says she is excited about the season. "I love seeing our swim...