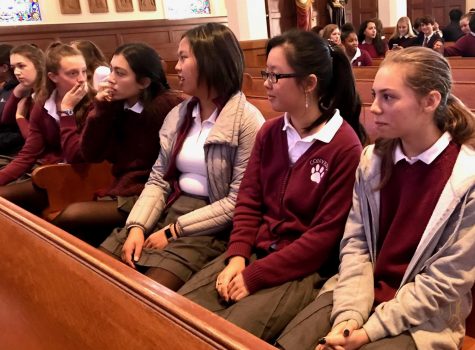 Estie Seligman, Reporter

November 1, 2017
A 45 minute All Saints' Day Mass was held today at St. Vincent de Paul Church with students from both Convent and Stuart Hall. "The mass was very different from others I've been to in the past," freshman Grace O'Reilly said, "In the past, I went to masses where there was a lot of discri...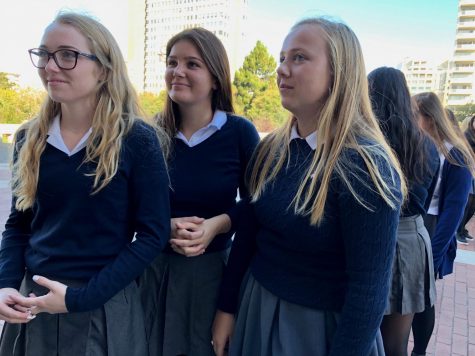 Caroline Thompson, Reporter

September 28, 2017
Students, alumnae, parents, faculty and staff from the four divisions celebrated Mass of the Holy Spirit, the first Mass of the year, at the Cathedral of Saint Mary of the Assumption. "When we first went in, everyone settled in pretty quickly," sophomore Mallinali Cervantes said. "I appreciate the ev...