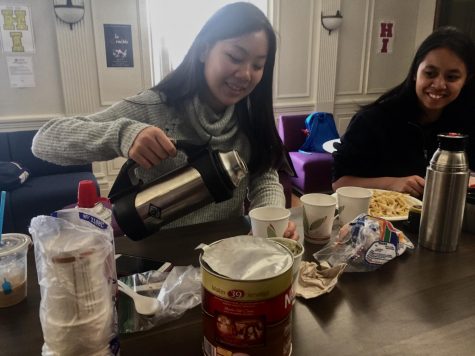 Cassie, Eskicioglu

November 3, 2017
As winter approaches and the temperature drops, Service to the Homeless club sold hot chocolate this morning to raise money for homeless in San Francisco. Selling hot chocolate not only offers the school community a treat but also supports the funding for the distribution of blankets to the homeless,...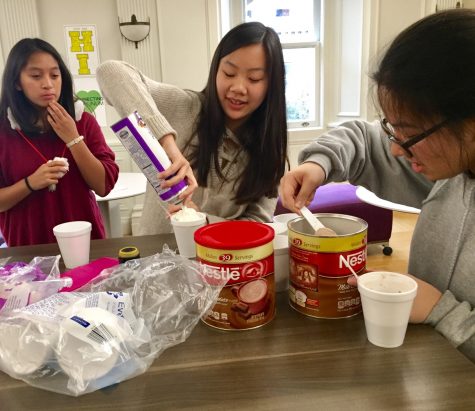 Emma Hubbard and Caroline Schulberg

November 30, 2016
Sophomores Kelly Chan, Madeline Furey Peters and Sydney Marquez organized a hot chocolate sale in the Gallery today during lunch. The sophomores sold the hot chocolate to raise money for the Service to the Homeless Club. The sale's proceeds will purchase mittens, blankets, and socks to be given out to...