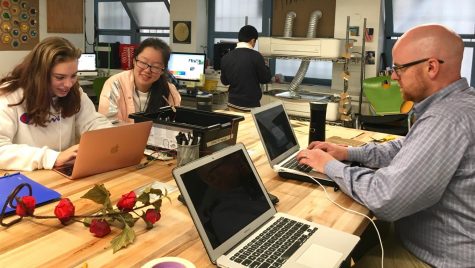 Laura Mogannam, Managing Editor

September 6, 2018
WEB EXCLUSIVE Innobotics club leaders finalized goals for the upcoming year and finalized their club proposal during a lunch meeting in the Unkefer Spark Studio in anticipation of the Clubs Assembly on Monday. Club head Zoe Hinks aims to gather a group of inquisitive students, who want to learn more a...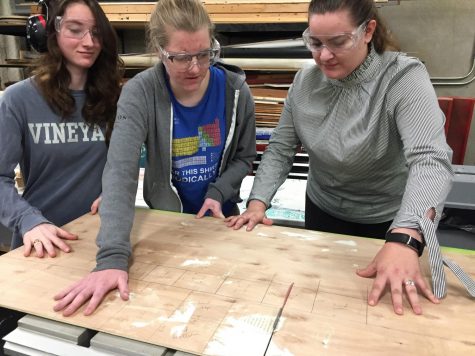 Laura Mogannam, Senior Reporter

November 14, 2017
WEB EXCLUSIVE The innobotics club met during lunch in Syufy Theatre's backstage area to continue building the group's robot mascot. Club members cut pieces of plywood using a table saw to make the shape of the robot. The robot will eventually be able to drive around, move its arms and head, light...