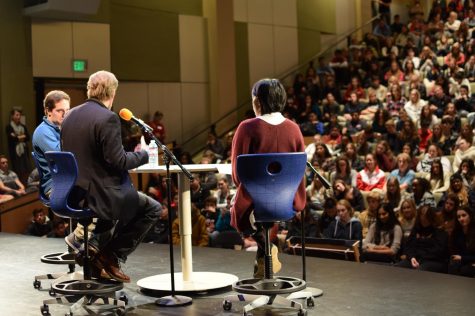 Mary Perez, Senior Reporter

November 16, 2017
WEB EXCLUSIVE Convent & Stuart Hall welcomed the 2017 Booker Man Prize winner George Saunders today for a special assembly and classroom visits. Saunders discussed topics such as the impact of religion on his writing and his writing process, including his first novel,"Lincoln in the Bardo." ...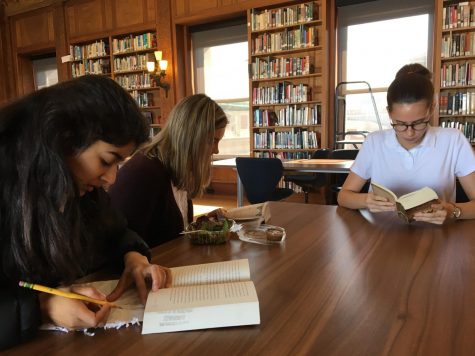 Mason Cooney, Assistant Features Editor

November 1, 2017
WEB EXCLUSIVE Book club gathered in the Mother Williams Library today during lunch for some recreational reading as they ate. "A lot of students are pressed for time," librarian Alyson Barrett-Ryan, supervisor of the club, said. "We thought a lunch meeting would be perfect for people to pur...