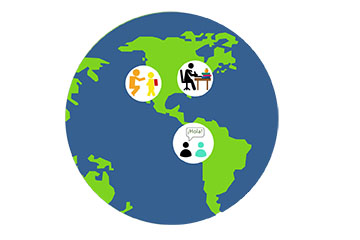 Neely Metz, Features Editor

August 19, 2016
From service trips to taking classes, summer break time was used productively in the case of student camp counselors, college course attendees and travelers. Summertime volunteering is done by many students as a way to meet the 100 hour community service graduation requirement without the time con...

Asha Khanna, Senior Reporter

May 26, 2016
In a recent sophomore theology class of nine students, eight used personal laptops for classwork instead of iPads, confirming the high school's transition to an ePack Bring Your Own Device Program starting next year. Students in both high schools will no longer lease school-owned iP...