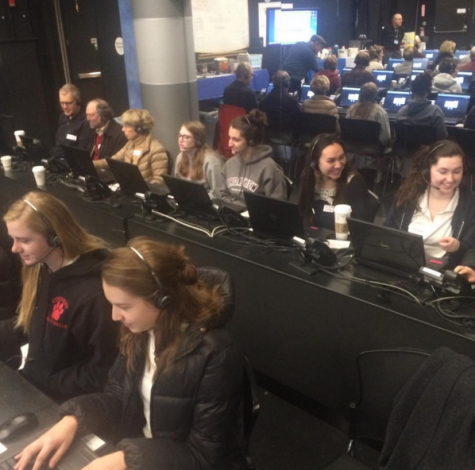 Julia-Rose Kibben, Design Editor

January 27, 2016
Tired-eyed and trying to stay awake with coffees in hand, Broadview senior staff arrived at KQED Television and Radio Station at 6:30 a.m. this morning. "I don't normally wake up until seven, and I had to wake up at 5:30 a.m.," assistant copy editor India Thieriot, said. "Once I had my coff...
Julia-Rose Kibben, Design Editor

September 18, 2015
The audience was brought to tears during a school assembly this morning after viewing an eight-minute documentary about teens who had been involved in texting and driving accidents. "I cried because all I could think of was my sister who just left for college and the girl in the documentary died ...