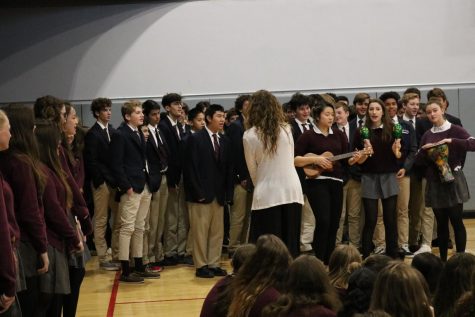 Sophia Aeby and Arianna Nassiri

December 15, 2017
WEB EXCLUSIVE Convent & Stuart Hall celebrated the nearly century-old tradition Noëls in the Herbert Center with songs sung in four different languages — Latin, French, Spanish and Mandarin. Students, faculty, staff and parents were invited to take part in the tradition, while those who we...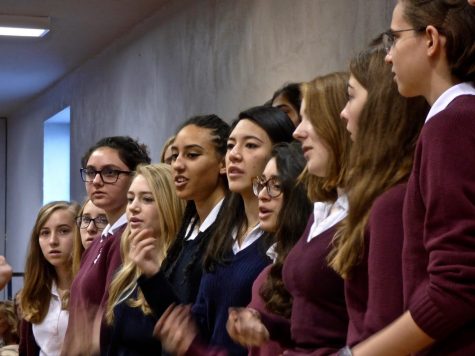 Emily Kanellos, Reporter

December 16, 2016
Schools of the Sacred Heart's 130th Noëls celebration took place yesterday with the singing of Christmas carols in many languages. While many kindergarteners and freshmen experienced the tradition for the first time, this is senior Ally Arora's 12th Noëls celebration. "It is a very co...