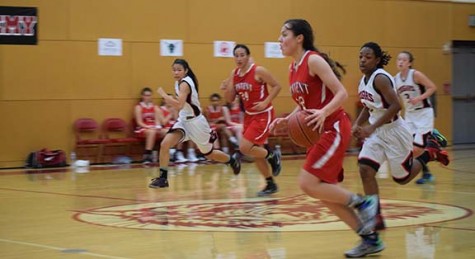 Asha Khanna, Senior Reporter

December 10, 2015
Varsity basketball brought home a gleaming blue trophy after winning the Marin Academy Invitational Tournament this past weekend. "You're playing three games in a row in the same environment and it allows you, especially this early in the season, to gauge whether or not you will be a good team," co-...
Catherine Dana, Senior Reporter

September 14, 2015
Students in Action (SIA), a student-run, service based club, held their first meeting today in the Center at lunch. "I felt that the first meeting was really interesting because I didn't really know much about the club," sophomore Sinead McKeon said. "Now I'm really excited to help." ...