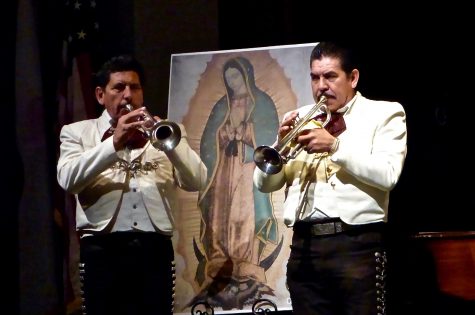 Cassie Eskicioglu, Reporter

December 13, 2016
Both high schools gathered this morning for a celebration of the feast of Our Lady of Guadalupe, which included both mariachi music performed by a local band and a background on the history of Mexico. Spiritual L.I.F.E. Director Sergio Vasquez organized the event for students and faculty to particip...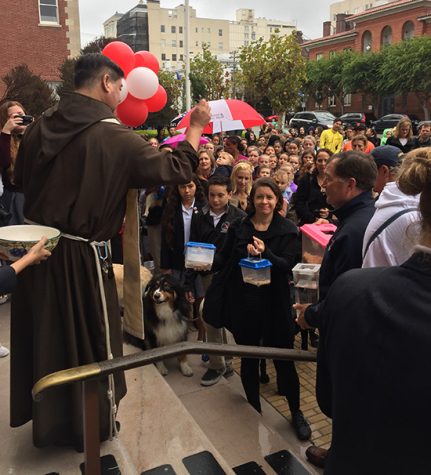 Mary Perez and Kira Daley

October 4, 2016
Animals of all shapes and sizes came together this morning in front of the Flood Mansion to be blessed in celebration of the Feast of St. Francis of Assisi, the patron saint of animals. "I thought today's ceremony was lovely," Deacon Eddy Gutierrez said. "What I liked best about it was we're here ...