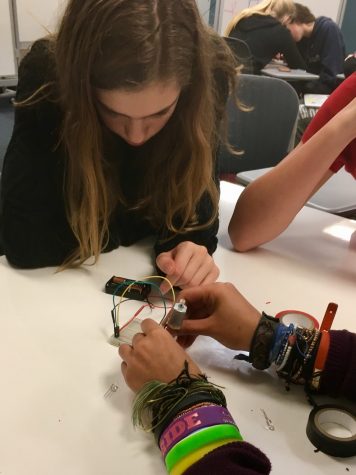 Cece Giarman, Reporter

January 9, 2017
Four students recently began a six-week journey to prepare for and take part in the San Francisco Regional Robotics Competition, as part of a citywide girls-only team. "Some of our students have joined an all-girls team in San Francisco," robotics advisor Chris Person-Rennell said. "Convent does not ha...
Julia-Rose Kibben, Managing Editor

August 19, 2016
Purchasing required texts on top of school supplies and uniforms can result in a pricy back-to-school receipt, which has students finding other ways to go about acquiring textbooks. "My first move once I get the book list is to see if anyone I know has the books I need so that I can get them fo...