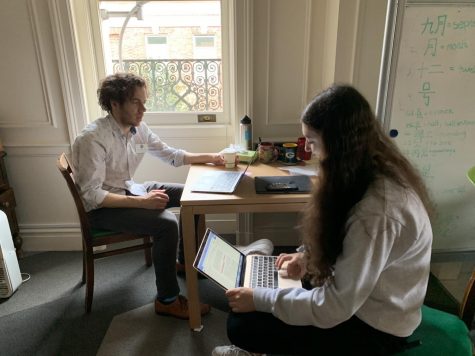 Olivia Rounsaville, Senior Reporter

December 12, 2019
WEB EXCLUSIVE On the last day of regular classes before next week's final exams, sophomores in Bryan Lorentz's theology class work on their "Lectio Divina" project.  The term "Lectio Divina" means "divine reading" in Latin and is the term for the monastic practice of guided meditation in the Ca...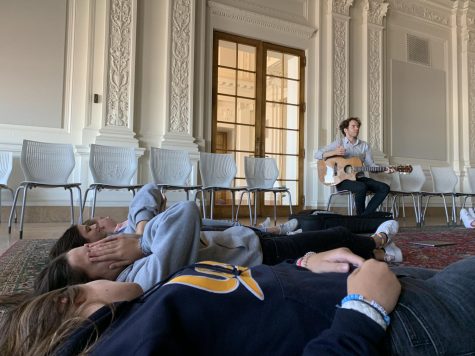 Olivia Rounsaville, Senior Reporter

August 27, 2019
WEB EXCLUSIVE In an exercise related to the theme of "Wisdom and Knowledge," sophomores in the G Period Sacred Texts class discussed personal struggles and overcoming hard times in their lives. "I learned that everyone is going through their own struggles," sophomore Mia Sassi said. "We...