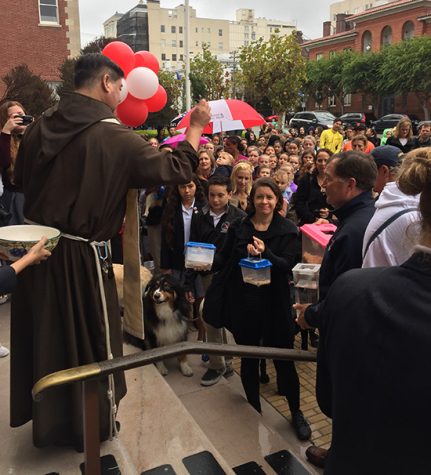 Mary Perez and Kira Daley

October 4, 2016
Animals of all shapes and sizes came together this morning in front of the Flood Mansion to be blessed in celebration of the Feast of St. Francis of Assisi, the patron saint of animals. "I thought today's ceremony was lovely," Deacon Eddy Gutierrez said. "What I liked best about it was we're here ...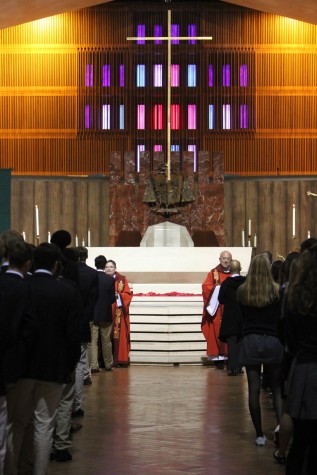 Lisabelle Panossian, Web Editor

September 30, 2015
All four Schools of the Sacred Heart gathered under Cathedral of St. Mary of the Assumption's roof to celebrate the new school year with the Mass of the Holy Spirit and a blessing. "I think having this four-school makes the event a better experience," Stuart Hall High School junior Max Depat...