Madeline Thiara, Reporter

May 16, 2019
WEB EXCLUSIVE Art Foundations I students are currently participating in a creative project based on the short story "All Summer in a Day." Their assignment is to create a piece that displays the meaning of this story which is about a girl on Venus who only experiences a day of sun every seven years....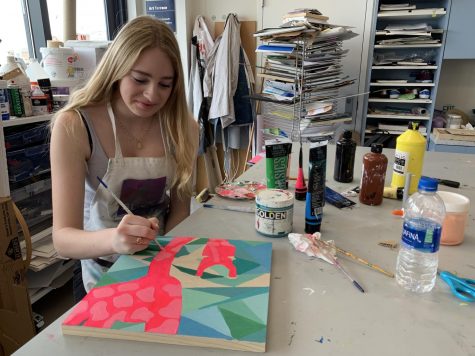 Olivia Rounsaville, Reporter

March 19, 2019
WEB EXCLUSIVE Freshmen in Art Foundations I paint animals that represent their personality to practice color theory. "One of the nice things about art is that students can play around with identity and discover more about themselves," art teacher Malisa Suchanya said. "Instead of doing s...