Varsity basketball loses Number 1 spot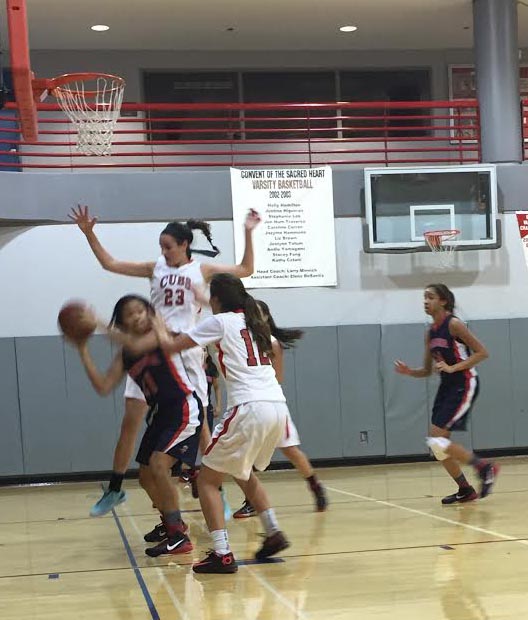 Varsity basketball lost to University High School 32-48 causing the Cubs to slip from a first place tie in the Bay Counties League West standings yesterday in the University gym.
"It was a little disappointing considering how much we practiced," Sophomore Gia Monachino said. "I know we have the potential to beat them."
Convent was in a four-way tie between Lick, Urban and University who were all 4-2 in league standings. Convent's loss to University put UHS in the number-one spot tied with Urban and Lick.
"We did some plays in practice to prepare for their defense," junior Alex Farran said. "It was really close last time so we have a solid chance if we stay focused and don't do turnovers."
Convent previously lost to University 33-38 in the teams' last match-up on Jan 13.
"It was really frustrating because we have so much potential as a team but it just wasn't shown tonight," sophomore Ally Arora said. "Everybody has bad games, and tonight just wasn't a good one for us."