MOMA photography exhibit defines 'boomer' generation
Rebecca Siegel
Design Editor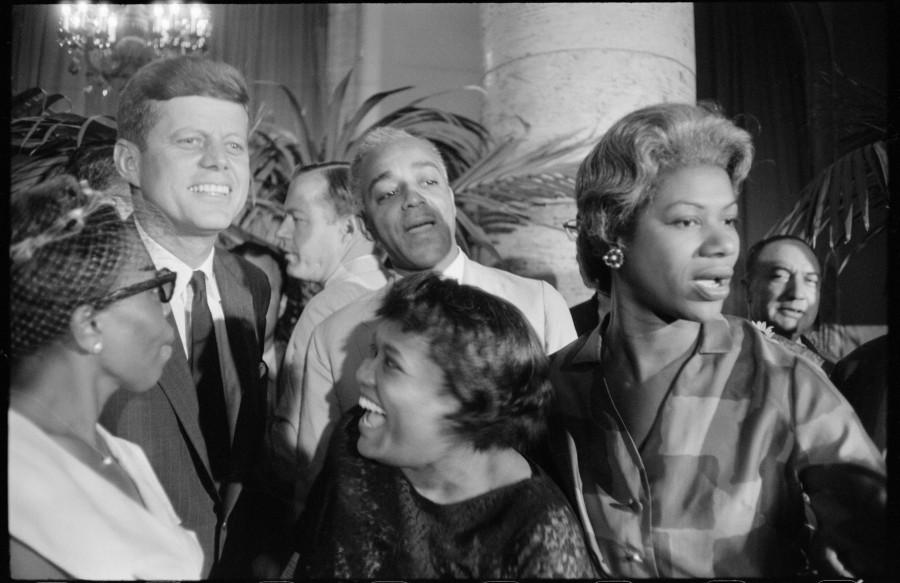 Urban street photography can offer a unique, unbiased window into the daily lives of city inhabitants as well as poignant commentary on the cultural and political shifts that occur in every decade. Garry Winogrand, a world-renowned photojournalist and street photographer, captured 30 years of political adjustment, technological advancement and unprecedented societal development through his camera lens from the 1950s until his early death in the 1980s. His work records the entire country, and most of it is on display for the first time at the San Francisco Museum of Modern Art.
The three-part exhibit begins with galleries dedicated to Winogrand's time in New York in the 1950s. Winogrand believed a successful picture was a "new fact" that made its own cogent and dynamic gesture in society.
The first gallery opens with a multi-dimensional photo of a young man, dressed in a Navy uniform carrying a bag either out to war, or home from a war. The photo encapsulates the 1950s, and the feelings of uncertainty that followed the end of World War II and the beginning of the Korean Conflict.
Like the paintings of Edgar Degás, Winogrand loved photographing women. Throughout the three sections of the exhibit, women were featured as glamorous and mysterious subjects hiding smirks and secrets. In the 1950s, Winogrand photographed some of the dancers at Minsky's Burlesque in New Jersey putting on their makeup and fastening satin stilettos. Throughout the 1960s, he took photos of captivating "glamazons" at The Metropolitan Gala, or even smiling under their false eyelashes anonymously in elevators.
Despite the glamour and opulent beauty present in many of his photos of the '50s and '60s, Winogrand was able to capture brilliantly the urgent energy that accompanied the Civil Rights Movement that struck the country. Carefully composed photos of President John F. Kennedy surrounded by blacks at a Democratic National Convention in Los Angeles are contrasted by photos of a black man standing quietly behind a beverage table in Kentucky.
No extensive knowledge of photography, history or politics is required to enjoy Winogrand's work. Visit the exhibit to experience a refreshingly honest take on the excitement of this transitional era of American history, and leave uplifted and inspired.
SFMOMA is located on 151 3rd St. across from the Metreon complex, and is open 11 a.m. to 5:45 p.m. Friday through Sunday. Adult tickets to the museum are $18 and students with ID are $11. Open until June 2, at SFMOMA, the Winogrand exhibition is a must see, and a delight to take part in.
(Visited 345 times, 3 visits today)