Consignment clothing store funds scholarships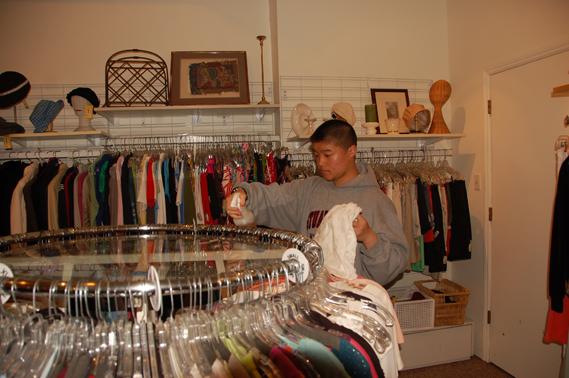 Liz Smith
Asst. Sports Editor
The eye-catching window display draws customers into the thrift store Seconds-to-Go, and inside the store the racks of clothing and shelves of shoes mean more than consignment sales — every purchase from this boutique goes toward scholarships for the four Schools of the Sacred Heart.
Seconds-to-Go, a school-operated store, relies on volunteers as well as clothing, furniture and houseware donations to finance the Scholarship and Financial Aid Programs. Volunteers also gain a valuable experience working at this resale shop, according to volunteer coordinator Roxanne Stuart.
"The more sales revenue we generate means more funds for the Scholarship Program and the Financial Aid Program, and in this way, volunteering shows school spirit, community involvement and support [for the] school," Stuart said.
The store's customers find Seconds-to-Go more than just a regular second-hand shop. Prices for designer-brand items are substantially lower than retail, but the purchases add up, giving a substantial boost to the scholarship fund.
"I was able to buy a Burberry scarf and it was brand new — still with the original tag on it," sophomore Casey Stuart said. "I was really happy I bought it, and also happy having the scarf because I knew that all the money spent was going to the school."
Stuart is not only a customer, but discovered a volunteer opportunity and became a regular face in the store windows during the summer and early fall.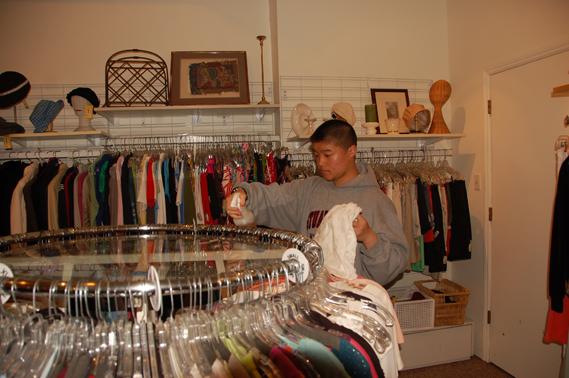 "Working at Seconds-to-Go has given me a sense of community," Stuart said. "It's fun helping the school I attend and know that what I'm doing is helping many families in the school."
Seconds-to-Go accepts a wide variety of items and keeps a large inventory of high quality merchandise, according to Stuart, and offers clothing for children and adults, scarves and accessories, shoes, books and toys.
"I get a lot out of this experience," sophomore volunteer Danielle Pulizzano said. "It is a great experience to list on future job resumes. [Volunteers] make friends with the staff and learn how to do new things that could be helpful in the future. Most of all, I enjoy knowing that I am helping others."
Volunteers at Seconds-to-Go learn lessons in social justice and service according to dean Rachel Simpson, but also provides a boost to the school's diversity.
"Given the fact that tuition for high caliber schools is expensive, the need to support qualified families is part of the mission of our schools," Simpson said. "Having students representing all types of socio-economic diversity is a goal for us."
Seconds-to-Go is located on 2252 Fillmore Street, between Clay and Sacramento, and is open on Monday through Saturday from 10 a.m. to 5:30 p.m., and on Sunday from noon to 4 p.m.

(Visited 239 times, 1 visits today)