Holocaust survivor speaks to student body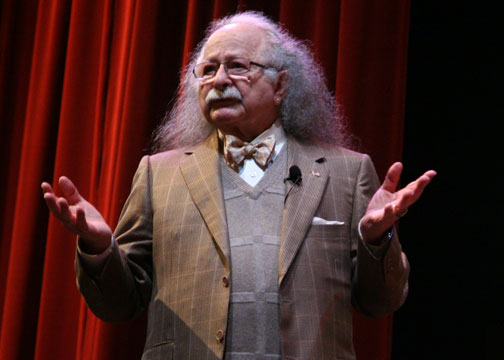 Zoe Newcomb
Editor-in-Chief
Holocaust survivor Paul Shwarzbart spoke to CSH and SHHS students this morning in Syufy Theatre about his experiences hiding as a Jewish boy in a Belgium Catholic school during the war.
"That's what a real Christian can do — they saved 83 boys out of 124," Shwarzbart said, of the number of Jewish boys hidden at the Catholic school.
Shwarzbart snuck into Belgium from Austria as a young boy, where he lived until his father was arrested and sent to a death camp. At 8-years-old, Swarzbart's mother sent him with a group of strangers — whom he later discovered to members of the Jewish Underground Railroad — who helped him hide as under the guise of a Catholic schoolboy until the end of war when he was reunited with his mother.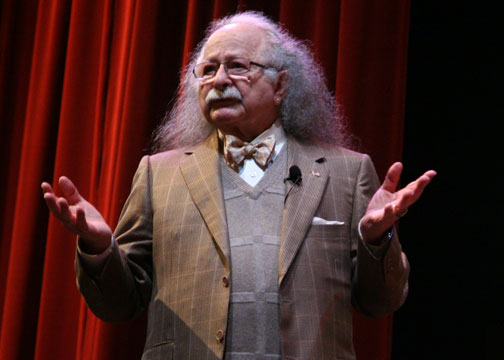 "He was able to connect history and his real life experiences together in both a humorous and poignant way," senior Kristy Harty-Connell said. "By the end of his speech I was both laughing and crying."
Shwarzbart moved to San Francisco as a teenager where we finished his education at George Washington High School and University of California, Berkeley. He worked as a professor for 45 years, following in the footsteps of the teachers who played key roles in helping him to survive the holocaust.
"I"m a optimistic person and everyone thought that everything would return back to normal after the war," Shwarzbart said. "I lost 66 members of my family including my father."