Chilean exchange students come to SF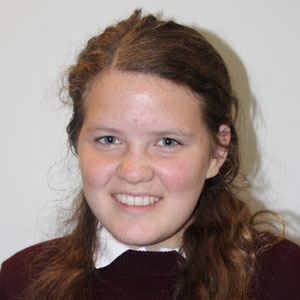 Mika Esquivel Varela
Reporter
Two students from a school in Chile — one of whom got more than she bargained for — are auditing classes at CSH through early March.
Carolina Allende, a junior from Villa Maria Academy in Santiago, developed appendicitis and had to have surgery during the second week of the exchange.
"It was very scary, weird, and it happened very fast," Allende said. "I was not in school for four days, but now I'm perfect."
Her classmate Sophia Sande, also a junior, lives with the same family in San Francisco. Allende and Sande talk by Skype, an Internet video conferencing software, with their siblings and parents almost everyday.
Allende runs track and Sande plays the piano and tennis as extra-curriculars in Chile. The girls have more free time on their hands because they have no demanding commitments like sports so they use their free time to explore San Francisco, Sande said.
"[After school] we try to go to different parts of the city like Chestnut Street, Union Street and Union Square," Allende said.
The girls are currently on summer vacation from school in Chile, and are using their time to take other classes in the U.S.
While Sande's favorite subject in Chile is physics, she has found CSH history classes interesting because they give her a unique perspective on the world. Allende favors biology in Chile because she gets to conduct many experiments, but at CSH she prefers art because she gets to express herself in different ways.
Sande said meeting new people and trying out different classes has been fun, but being new can be a challenge.
"I love being able to make new friends — some that might turn out to be friends for a long time," Sande said. "But it is also hard to make a connection with some people because I feel like a 'new girl.'"
While difficult, the benefits of the experience make it worthwhile for Sande.
"I wanted to come to an exchange because I wanted to live with a new family, experience a new culture and practice my English," Sande said.
Both girls have inspired members of the student body about going on an exchange and how to cope with tragic things that happen away from your family.
"After having talked to Carolina and Sofia on the bus I really want to go on an exchange program out of the States like to Spain or Mexico because I can get a full immersion into that language and culture," freshman Abby Newbold said.
The immersion experience has made an impression on both girls, who say the opportunity has opened their eyes to the world and the differences between cultures around the world.
"I would go on an exchange again," Allende said. "Even if I had to go to the hospital one more time because I would not want to miss the opportunity to go into the culture and make new friends."
(Visited 115 times, 1 visits today)