Zoe Newcomb
Editor-in-Chief
Members of the Yale University Society of Orpheus and Bacchus (SOB) a cappella group performed and answered questions for the CSH and SHHS student body this morning in Syufy Theatre.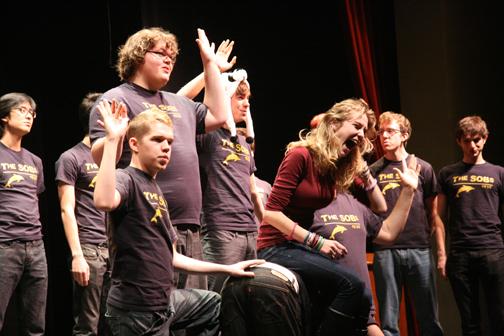 The group serenaded senior Lauren Arnold, told jokes and performed a set of songs varying from "Hallelujah" by Jeff Buckley to "Pretty Girl", a traditional arrangement for the group dating back to 1938.
"The leader of the group [Jerry Lieblich] was really entertaining because he got the audience involved in the performance and made the songs interesting beyond just the music," senior Brooke McLennan said.
The SOBs recently returned to the U.S. from a nine-day trip to Hong Kong, and will now resume classes at Yale University in Connecticut.