Darren Criss, former Stuart Hall for Boys student, finds role on 'Glee'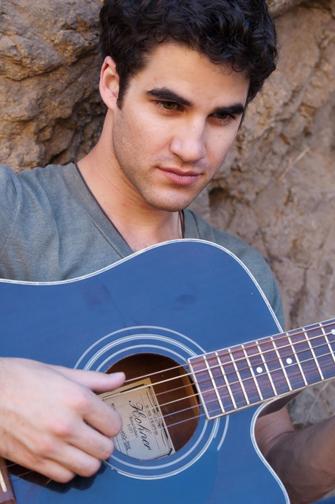 Sara Kloepfer
Managing Editor
Although he began his career as an actor and musician while attending Stuart Hall for Boys, Darren Criss' rise to national fame came seemingly overnight. Criss' first appearance on Fox's hit TV show "Glee" on Nov. 9 led to his rendition of Katy Perry's "Teenage Dream," ranking on iTunes Top 10 Songs by the next morning.
"It was all very quick," Criss said. "I auditioned on a Monday, got a call on Friday and shot the episode the following week."
Criss first auditioned for Glee over two years ago for the role of Finn, the male lead now played by Cory Monteith.
"Anytime you go in for 'Glee' you have to read pages and sing two songs, so I usually bring my guitar and sing something I like to sing, like something Disney or a Motown song," Criss said. "But auditioning for Blaine I went a little more clean-cut to fit the character. I sang a Rogers and Hart classic, 'Where or When.'"
Criss landed the role of Blaine, a student from a rival glee club at Dalton Academy. Not previously a "Gleek," as fans of the show are called, Criss said he had only seen a few episodes before auditioning.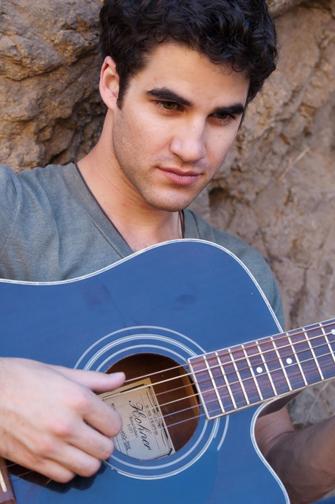 "Once I got the part I went out and bought season one and watched the whole thing," Criss said. "I love what it stands for and it's great what it does for young people. Even beyond young people, it just has a lot of positive messages for people tuning in."
Criss' openly-gay character Blaine transferred to Dalton to escape bullying at his previous school. Blaine mentors Kurt, played by Chris Colfer, who is also bullied for his homosexuality.
"It's high time for a character like Blaine on TV, especially in light of recent events, and I was very excited as an actor and as a fan of the show," Criss said, referencing the stream of gay teenage suicides in the news lately. "I don't think of it so much as playing a gay character, I think of it more as playing a cool character and a strong character."
Many fans have speculated that Blaine will become a romantic interest for Kurt.
"I honestly have no idea," Criss said of the rumors. "Chris and I are equally as curious to find out. The most important thing right now is that Kurt has a support system. He has a friend that he can finally relate to and someone he can talk to."
Criss is also unsure of whether he will become a full time cast member.
"I'd love to stay around and I'm very happy, I think there's a lot of potential for Blaine," Criss said. "But I trust the writers to make the right decision about his character. I'm very thankful for the opportunity."
Criss' new-found fame has propelled his career to the next level, but Criss simply sees his recent success as another step on the path he has been taking his entire life.
"Music and acting are something I was always interested in," Criss said. "I started very young."
Criss began playing violin at age 5 and continued taking lessons well into high school. Throughout grade school he participated in professional musical theater productions at 42nd Street Moon Theatre Company, including "Fanny," "Do I Hear a Waltz," and "Babes in Arms."
"I actually missed a lot of school at Stuart Hall because I was doing shows," Criss said, laughing.
Criss also performed in shows put on by American Conservatory Theater while attending St. Ignatius College Preparatory. While Attending University of Michigan, he created "A Very Potter Musical" with his friends, contributing songs and playing Harry Potter himself.
"We did that just for fun, no one was supposed to see it," Criss said.
Within weeks of posting the performance online, the musical quickly became a YouTube hit. Their online success prompted Criss and his friends to found StarKid productions, which has subsequently produced "A Very Potter Sequel."
After graduating in 2009 with a BFA in Theater Performance, Criss moved to Los Angeles to focus on his career, appearing on the television show "Eastwick" and releasing his self-produced EP "Human."
"I'm still working on a studio album, it's just a matter of time before that comes out," Criss, who plays guitar, piano and drums, said. "To me, music and acting have always gone along with each other so it's funny how 'Glee' brought the two together."
Although Criss cannot reveal any of his upcoming "Glee" numbers, he did say he is excited about the songs coming up, especially a tune by one of his favorite artists. In the meantime, he is finishing writing songs and composing the score for another StarKid production titled "StarShip," which Criss describes as a "space-adventure romance." Criss will not be acting in the production, scheduled to premiere in February in Chicago, due to his commitment with "Glee."
"'Glee' takes precedence," Criss said, describing his job as similar to a doctor on call.
On the phone during this interview following a long day of rehearsal, Criss says his new found fame is just a small step along the path he has been following his whole life.
"Honestly, at the end of the day it's work," Criss said when asked about his recent appearance on MTV. "Because it's surreal I don't really process it, I'm not like 'Oh my god.' But every now and then I stop and realize that this is much, much bigger than me."