Yearbook plans to operate differently this year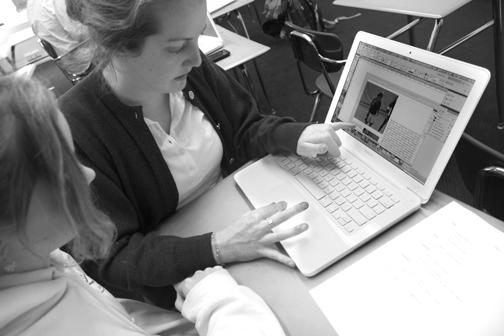 Aggie Kruse
Reporter
While students head to sports practice or relax in the Center on Monday and Wednesday afternoons, a dozen girls in Room 301 work to chronicle the year. It is the yearbook staff, and this year it aims to introduce a change to the school—the yearbook will be released before the year's end.
"We moved up all the deadlines to release the yearbook in May rather than August," Editor-in-Chief Juliet Charnas said. "I think it's an important and fun part of the high school experience to sign yearbooks and read your friend's messages years down the line."
The staff is making organizational and technological changes to meet the shorter deadlines.
"This year our program isn't using Walsworth's Online Design, a layout site from a yearbook company," photo editor Lauren Choi said. "It's on Adobe InDesign. InDesign allows us a lot more freedom with the pictures we place on the page."
To tackle encroaching deadlines, the first of which is this week, editors formed new approaches to keeping the staff on schedule.
"In the past, we assigned a whole page to a person," Charnas said. "But this time we're assigning different tasks on separate pages, like doing a sidebar for one page, but adding photos to a different one. It makes it less overwhelming and more interesting for the people working on it."
Despite the time shortage, staff members intend to produce an improved, more complex yearbook than last year's.
"We are trying to have a better, more planned sense of design to unify the yearbook with different graphics," yearbook moderator Megan Storti said. "I believe we can do it with our very dedicated staff this year."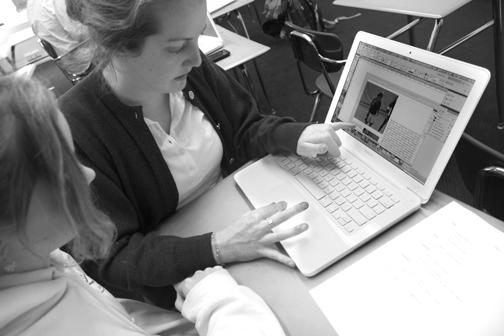 An insert packet of events occurring after the yearbook's release, such as graduation, will be mailed out over the summer.The packets will have adhesive spines to stick into the back of the book.
"I'm excited for this year's book," Choi said. "Now the school gets to have the full- yearbook experience. Seniors will get to write each other meaningful messages, and everyone can really personalize their books with fond memories and inside jokes."