San Francisco Symphony holds music education benefit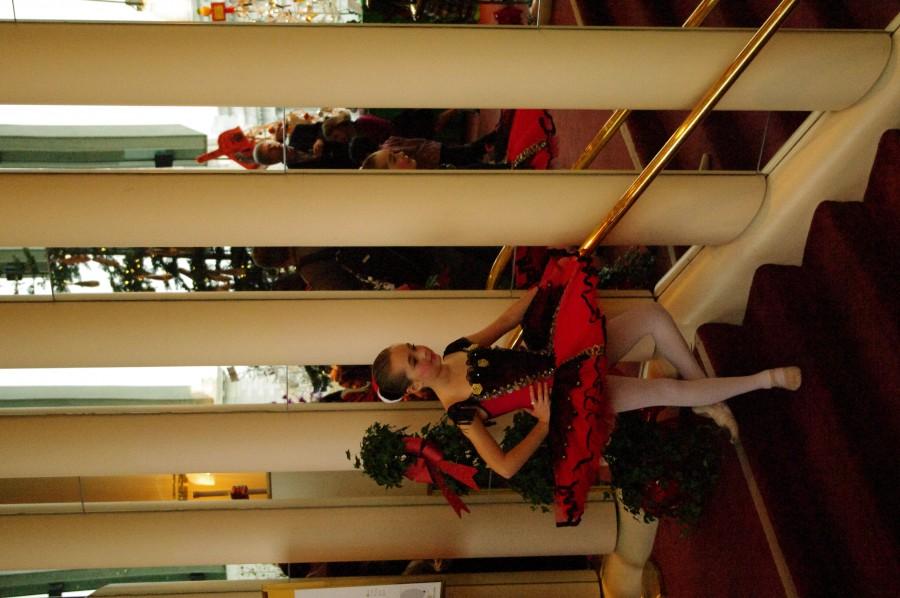 Mika Esquivel-Varela
reporter
Students helped children with arts and crafts and handed out refreshments at Davies Symphony Hall last Sunday during Deck the Hall, a concert and benefit party for youth symphony programs providing music education to over 75,000 Bay Area children each year.
"I think it's important to volunteer because you know that you made those little kids and their families feel joyful," freshman Janet Kim, said. "You know that you made a difference in the world, no matter how small."
"Deck the Hall elves go behind the scenes and do everything that needs 'elves' — face painting, carnival games, arts and crafts, setting up refreshments, serving cookies, mailing letters to Santa and running backstage errands." Maureen Kosewic, who works on the Elves Committee at the San Francisco Symphony, said.
"I was face painting during the first shift and during the second I dressed up as the Snow Queen and took pictures with little kids," freshman Robin McGahey, who has volunteered for two years, said.
CSH students in past years have done various jobs from dressing up as Santa, to face painting to pretending to be Santa's elves for children getting ready to sit on Santa's lap.
"Last year I volunteered at the show for kids that would normally not get the opportunity to go to the symphony," freshman Sophia Kelley said. "We don't realize how lucky we are to go to the symphony where for some people it is a once-in-a-lifetime opportunity."

(Visited 146 times, 1 visits today)