Meghan Helms
Assistant A&E Editor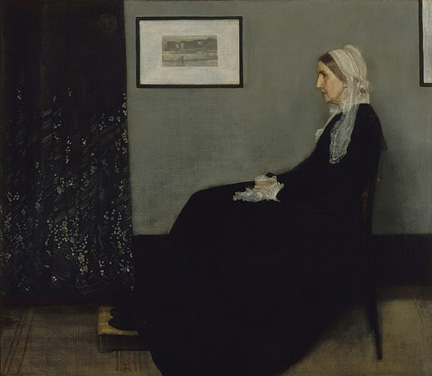 More than 100 paintings by impressionist artists such as Degas and Monet from Paris' Musée d'Orsay are making their United States debut this month at the de Young Museum of Fine Art in Golden Gate Park.
The exhibit, "Birth of Impressionism: Masterpieces from the Musée d'Orsay," is in San Francisco due to the refurbishment of the Musée d'Orsay in preparation for its 25th anniversary taking place next year.
True to its name, the exhibit displays the works of French artists of the mid- to late-19th century whose artistic style is now known as impressionism, a form of painting  featuring visible brush strokes with emphasis on light and movement and was uniquely painted outside, "en plein air."
Unlike the de Young's last major exhibit, King Tut—which advertised with pictures of works not in the display— this show exhibits what it is advertising such as the well-known paintings "Whistler's Mother" and Renoir's "The Swing," as well as collections of Manet, Monet, Renoir and Sisley from the mid-19th century and works by Degas depicting life in Paris.
Once the art is returned to France, the collection will never again be loaned out for exposition, according to a statement by Nicolas Sarkozy, President of the French Republic, making this exhibit a unique chance for Americans to see such influential art in real life outside of Paris.
The Musée d'Orsay is a converted train station built 1900, remolded and reopened in 1986 as a museum, and is known for its extensive collection of postimpressionist and impressionist work, with 2.5 million visitors each year.
A second exhibit, " Impressionist Paris: City of Lights," focusing on impressionist Paris will open at the Legion of Honor in Lincoln Park on June 5, coinciding with the de Young show.
The other Legion of Honor exhibit showcases 19th century Paris through more than 180 prints, drawings, photographs and illustrated books from the collection of the Fine Arts Museums and several private collectors.
"Birth of Impressionism: Masterpieces from the Musée d'Orsay" will be on display until Sept. 6 and "Impressionist Paris: City of Lights" will be on display until Sept. 26.
The de Young and Legion of Honor are open Tuesday through Sunday. General and exhibit admission are $15 for youths age 6-17 and $25 for adults — members view the exhibit at no charge.