Kicking off March with chapel
Students reflect on Holi, International Women's Day, and the Philippines trip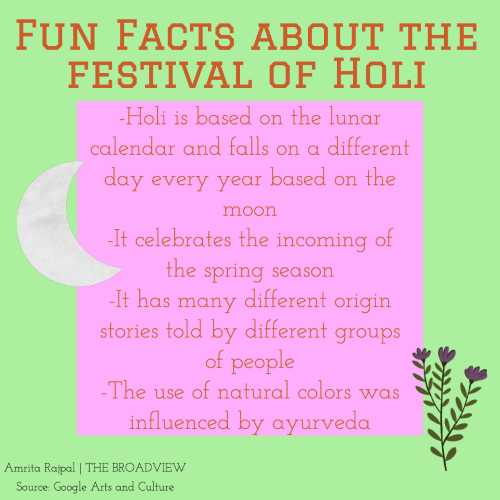 Today during community block, students were invited to the chapel to discuss International Women's Day, the Indian festival of Holi, and the trip to the Philippines, which occurred over February break. 
 "I really enjoy chapel because we appreciate a myriad of different cultures and their traditions," sophomore Nandika Bhatnagar said. "The presentations are crafted really well and it is nice to see other students speak,"
Holi marks the advent of springtime in India, Nepal, and other communities around the world, which centers around a time to gather with family and loved ones. At celebrations, bonfires and colorful powders flow through the air, according to USA Today.
"I like how the student council incorporated all of the holidays and things going on in our world during chapel today," junior Kate Richardson said. "The connections between International Women's Day, Holi, and the trip to the Philippines felt seamless and the stories were captivating,"
Over February break, 17 students and faculty chaperones took a trip to the Philippines and worked on Sophie's Farm — a sustainable farm owned by RSCJs — as well as island hopping and participating in different cultures and traditions, and these students shared reflections in the chapel today. 
"The students' reflections made me want to go on the trip next year," Richardson said. "I loved the stories they shared and the video, too — it was so fun to see what they saw and did,"
Learning about other cultures helps us understand different perspectives within the world in which we live and it helps dispel negative stereotypes and personal biases about different groups, according to Partnership International. 
"Holi is a festive and bright celebration and symbolizes the power of good over evil," Bhatnagar said. "It helps to lift people's spirits and I am so glad that chapel mentioned it today."