Semester summary
Students reflect on first semester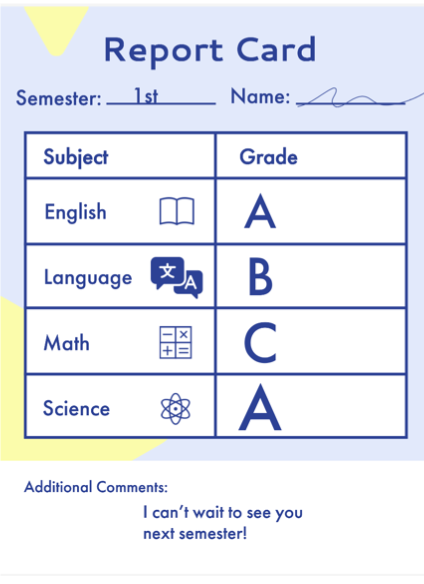 The first semester of the school year finished on Jan. 20. For some, this begins the last semester of their Convent & Stuart Hall journey, though for others, it's a fresh start for semester two as a high school student.
Not only are students affected by the new semester but teachers are as well. After the grading period, teachers are able to reevaluate the state of their classes and create personal goals of their own. 
"In my eleventh grade IB literature class, I'm teaching the fiction of a Russian writer  — called Anton Chekhov — and to ensure I was teaching that material well, I decided to take a class at Stanford on his work," English teacher Douglas Arnwine said. "I will be taking that class for the next six weeks, and my goal is to hopefully develop some more sophisticated materials that I can share with my colleagues," 
As the senior class begins their final semester at Convent, they get a chance to reflect on their most enjoyable courses. Senior Emma Chongo is excited to see the new material for the second semester in her Global Politics class. 
"Throughout not only this semester, but both my junior and senior year, Global Politics was a favorite class for sure— with the semester ending, I'm super excited to see the new material," Chongo said. "Not only this semester, but my entire Convent experience, has flown by — I feel like I'm a sophomore just getting the hang of things,"
Some seniors and freshmen agree about how fast the semester has gone by. Freshman Sophie Ignatova is shocked with how little of her freshman year is left, but is also looking forward to events to come.  
"I'm honestly shocked at how fast it went by—I can't believe we only have one semester left of being freshmen," Ignatova said. "With one semester left to go, I'm looking forward to ski week, but also meeting with my advisory because we can all reflect on our freshman year ending together,"
The sophomores ended their semester with their return from their weeklong Costa Rica trip. Even though this blissful break was a great way to wrap up the semester, the jump right back into work is a tough transition, according to sophomore Anika Carpenter.
"I ended my semester by coming back from Costa Rica, so it was a pretty solid end for me," said Carpenter. "It is definitely a tough jump back into all the work after a break, but this being a fresh semester helps,"
Semester progress reports came out on Jan. 24, displaying their current progress through this past semester. With different grading systems between bay area highschools, getting used to the contrast takes some time, according to sophomore Ella Andrzejek. 
"This was my first semester at Convent — because I'm a transfer student — and it went really well," Andrzejek said. "I was definitely nervous about the grades because I'm still getting used to the new system, but all was well in the end — and I also really liked how the semester grades are just information and not final grades,"
Students receive four Grade Reports each year which inform them of progress made in the class. Although they look like grades, technically Grade Reports are a check-in point, because students will receive their real grades at the end of the year. 
"Are there things I would maybe change and do over again?" Arnwine said. "Probably, but as I am entering my second year, I think I can ensure that I'm working on things that I am both more comfortable with but also more attracted to, as well as being more flexible around the works I'm teaching."