Food for all
Club holds bake sale in support of food bank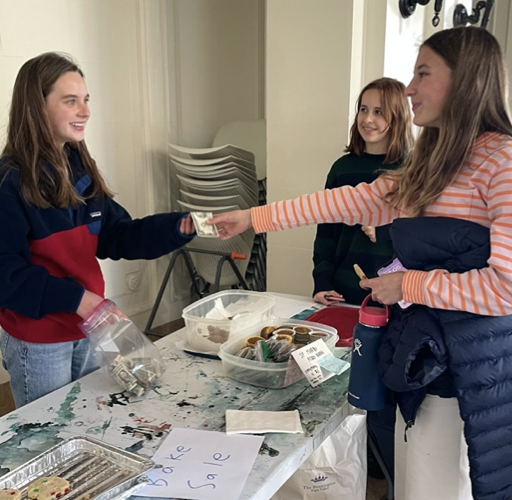 Baking For Change held lunch-time bake sales at both campuses today. With their proceeds going directly to the SF Marin Food Bank, students are aiding those in need with every dollar.
"Baking for change is built around the notion of eliminating food insecurity in San Francisco," senior Natalie Posner said. "The SF Marin Food Bank is a local community organization that aids us in our mission,"
The SF Marin Food Bank focuses on distributing food within their communities while simultaneously formulating ideas to address long term solutions. Of their total food distributions, approximately 60% is organic fresh fruit and vegetables, according to The SF Marin Food Bank.
"The SF Marin Food Bank is a great cause for our clubs to go to," freshman Julia McKinnon said. "They don't just make sure that those in need get food, but they make the food they get is organic food that people will be excited to eat,"
Baking For Change is a club lead by Posner and sophomore Caroline Runneboom. Today's sale raised $70.50 in donations for the food bank.
"At the Broadway campus alone, we raised $70.50," Posner said. "Bake sales like these aid us in our club's mission towards eliminating food insecurity."