Athletics can improve academics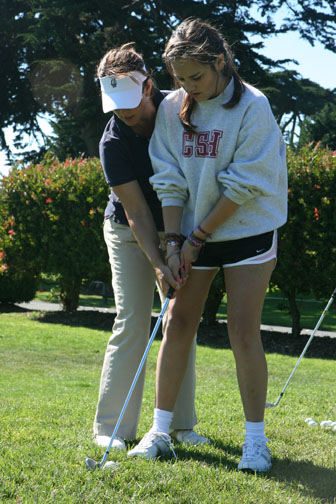 Ta Lynn Mitchell
Reporter
Research suggests actively participating in extracurricular sports can have lasting effects on the girls as they develop and continue throughout life, and they are more likely to experience academic success and graduate from high school than those who do not play sports.
"Playing a sport for all four years of high school definitely made me a stronger student as well as person," said volleyball co-captain Sarah Solórzano. "I think it has helped me to create a positive body image as well as prevent stress within my life."
Females who participate in sports activities are 10 percent more likely to go to college, according to a study by Alice Jones a professor of psychology at Goldsmiths University.
Six years after the passing of Title IX, the Education Amendments of 1972 that guaranteed equality for girls to participate in sports, the percentage of girl athletes multiplied by six, from about 4 to 25 percent, showing school-based fitness efforts can have lasting effects, according separate studies by economists Betsey Stevenson and Justin Wolfers of the National Bureau of Economics Research. Since that time, women's education has increased by 20 percent and employment by 40 percent.
"Sports allows girls to gain confidence, meet people of different ages and cultures," said athletics director Elena De Santis. "Being physically active keeps you mentally active as well."


Besides better grades, lowering the rate of teen pregnancy and raising self-esteem, sports actually "offer some answers, providing the strongest evidence yet that team sports can result in lifelong improvements to educational, work and health prospects," according to Stevenson's study.
"Sports play an important role in my life as a student," said Scarlet Kirk, who was named an ESPN State Star of the week last month.
"After difficult lessons and tests, I take part in sports games to reduce stress and get a healthy body."