Fencing aims for all-city — again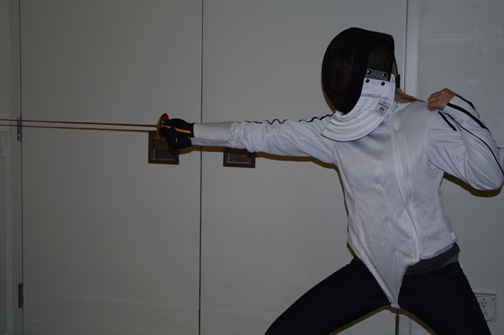 Rebecca Lee
Reporter
The undefeated fencing team is training to repeat last year's success at the city championship and claim the title at the end of the season.
"We're hoping we can win the All-City Championship like last year," said team captain Beth Levin. "I try to stay in touch and encourage coming to practice as much as possible."The team beat University High School 6-3, the Urban School of San Francisco 5-4 and Washington High School 7-2, and had a forfeit from Wallenberg in early season matches.
The team is open to all students regardless of experience. Sophomore Nikki Hvid began fencing just last year while freshman Eliza Klyce has been fencing for six years."We're doing well and it's been a good start to the season," said Klyce. "The team was welcoming and it wasn't weird being younger."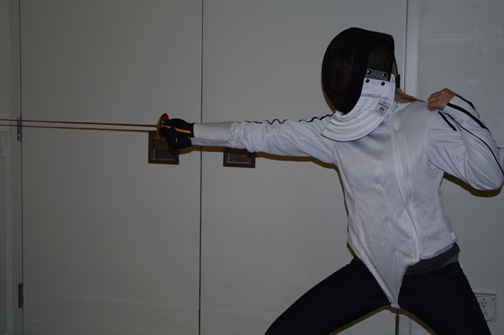 The team practices with Stuart Hall High School three times a week on the Octavia campus, working on conditioning, stretching that focuses on strengthening the dominant side — the hand that holds the foil — and fencing against other team mates. Although practices are coed, league matches are single sex.
"It's like a physical chess game," said coach Leo Bello. "It forces you to make quick decisions because each opponent is different."