Working on the front line
Alumnae medical professionals navigate the COVID-19 pandemic
Four weeks ago there were zero COVID-19 cases at a Portland, Oregon elderly care facility where newly-qualified nurse Kendra Harvey ('16) works. Two weeks later there were 40.
"We are starting to wear full personal protective equipment including KN95 masks and face shields until the entire facility tests negative for two weeks," Harvey said. "I can just feel the tension, especially among people who live with others who have higher risk factors."
Harvey doesn't treat COVID patients herself because she works in the non-COVID-19 unit of her facility. The care facility had to bring in other nurses and clinical nurse specialists due to short staffing during the outbreak.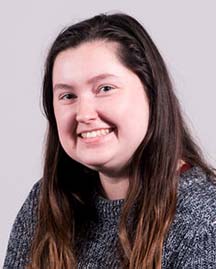 "Although I do not work in the COVID-19 positive area, I still try to assume that everyone has COVID," Harvey said. "I'm also trying to make sure I take care of myself because if I get sick or I'm not healthy then I'm not going to be able to take care of other people."
Claire Kosewic ('18), who started working as an emergency medical technician during her sophomore year at Loyola Marymount University in Los Angeles, deployed to a COVID-19 field hospital in Porterville, California and worked with infected patients over the summer.
"I could provide supportive care, but we don't have good information on how to lessen the severity of the virus," Kosewic said. "A lot of times I was just sitting with people who were really sick. It definitely made me a more empathetic and patient person because there are no quick fixes." 
Kosewic worked 12-hour shifts with coronavirus patients who were overflowing from local hospitals. 
"Treating patients was really hard," Kosewic said. "I often saw people who came in fine one day and two or three days later they had completely tanked, and I couldn't do anything about it." 
Morgan Kendall ('08) is also navigating her job through the pandemic as a pediatric resident at Children's National Hospital in Washington, D.C. 
"It has been interesting to witness the evolution of COVID-19," Kendall said. "This has been an opportunity to learn about medicine in a different format, such as doing physical exams through telemedicine ."
Kendall has not seen many COVID-19 cases as she mostly works with children and many of her rotations do not involve contact with infected patients. When treating an infected patient, Kendall wears a protective rebreather helmet, according to her mother, Marisa Orso.
"I was really impressed with how the hospital protected their doctors and their excellent protective equipment," Orso said. "The personal protective equipment that she wore around patients was of a high standard, and I appreciated that."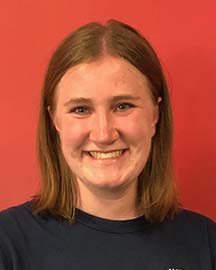 Kosewic could only spend up to three hours at a time working with patients during a shift because of the 100 degree weather and the lack of air-conditioning. 
"I was definitely exposed to people who were very infected, but thanks to really strong state leadership and preparedness and response to COVID-19, we never had any issues with personal protective gear," Kosewic said. "I felt as safe as I possibly could walking into the situation I was putting myself in."
Staff members at Harvey's workplace are tested weekly. Those who test positive must quarantine for 14 days, per Center for Disease Control and Prevention guidelines.
"It is worrying in some respects for her to be working with potentially positive COVID-19 patients, but if anyone would be the one to do the job, it is Kendra," Tom Harvey, Kendra's father, said. "She has always been the type of person that takes care of everybody and always looks out for people."
Due to the high agricultural density in the Central Valley, Kosewic saw many farm workers and who had valley fever, which intensified the symptoms of COVID-19. Valley fever can occur when one inhales coccidioides fungi that are present in the soil, which can lead to respiratory issues, according to the Mayo Clinic.
"This job is both emotionally exhausting and physically exhausting, but I wouldn't have wanted to be anywhere else," Kosewic said. "I got to care for my community in a very tangible way during COVID, which was scary and confusing. Being able to be there and do something was, honestly, incredibly therapeutic."
Upon coming home to San Francisco, Kosewic took two COVID-19 tests to ensure she wasn't putting her family at risk.
"I love advocating for patients as an EMT,"  Kosewic said. "There isn't a lot of medical intervention I can do, but my job is to get them to the people that can help them."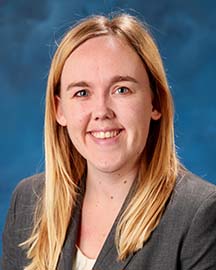 Kendall's hospital began limiting the number of staff who come in every day beginning in March to protect their health and to preserve the personal protective equipment. Many of Kendall's residency program opportunities have transferred to virtual learning such as Zoom conferences. 
"The hospital staff is mindful about limiting the amount of exposures to other people," Kendall said. "Given that we work in the healthcare field and we want to be available to take care of patients, it does impact the activities we can do, especially traveling."
Kosewic attended EMT training in the summer between her freshman and sophomore year at LMU where she spent a month attending lectures, learning skills and working with patients 40 hours a week. After training, she took the National Registry of Emergency Medical Technicians Exam and earned her license to work in California.
"I was really nervous for my first shift because I had never taken care of a real patient before," Kosewic said. "I really care about people, and I wanted to be a person who helps others as their chief priority."
Throughout her sophomore year, Kosewic worked one to two shifts per week, 5 p.m.-8 a.m., trying to balance her EMT schedule with her class and exam schedules.
"I'm working so much that I have to rely on my coworkers to support me," Harvey said. "I'm taking it one day at a time and trying to remind myself that this is not what my entire nursing career is going to look like."