New exhibit focuses on skin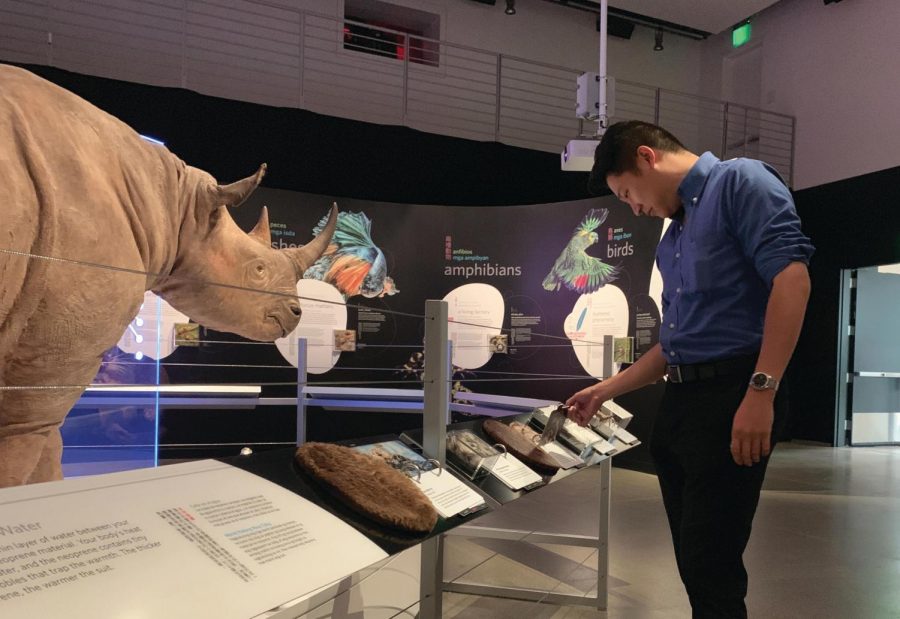 California Academy of Sciences latest exhibit, "Skin: Living Armor, Evolving Identity," delves into the science of human and animal skin and highlights similarities between humans and animals such as birds and snakes. 
The Journey to Inner Face station at the exhibit explores the abundant lives that exist on the human body in the form of microscopic mites that live on the human face and presents primary research by Michelle Trautwein, curator of entomology at the California Academy of Sciences
"Skin is complicated, so with the Skin exhibit, not only are we happy to help guests discover and learn more about the animal kingdom and different skin coverings, but also to think critically about the science of human skin," public program presenter Louise Prescott said.
Visitors can learn about human skin and animal skins by touching real animal skin, watching videos and looking at preserved endangered animals like the black rhinoceros, donated to the Academy in 1952.
"We hope that people learn you can experience science in all kinds of peculiar places, and that science is an adventure every time," Prescott said.
Hands-on exhibits highlight the different textures of mammal, fish, bird, amphibian and reptile skin, and highlights the similarities and differences of all categories of the vertebrates in the animal kingdom. 
"One thing that we are very excited about here at the Academy is tackling really big questions," public program presenter Catherine Papoulias said. "At the skin exhibit, not only are we able to have guests discover and learn more about the animal kingdom, but also learn about different skins and coverings."
 The exhibit's Skintelligence station shows how skin responds to temperature, vibrations and pressure, allowing guests to touch different skins and giving information about how each animal's skin receptors react when touched.
"My favorite part of the exhibit had to do with the sensory role of skin," Community Life Chair Michael Buckley said. "The different ways that skin senses temperature and pressure, for instance, was really interesting." 
The exhibit runs through Jan. 20. Daytime admission youth tickets range $23.25–$28 and can be purchased at calacademy.org. Free admission on selected Sundays throughout October can be found online.
"I learned lots of facts that I hadn't known before, from the importance of air bubbles in otter fur to the rough texture of shark skin." Buckley said. 

(Visited 34 times, 1 visits today)