Tearoom brings charm to 21st century
Anjali Shrestha
Feature Editor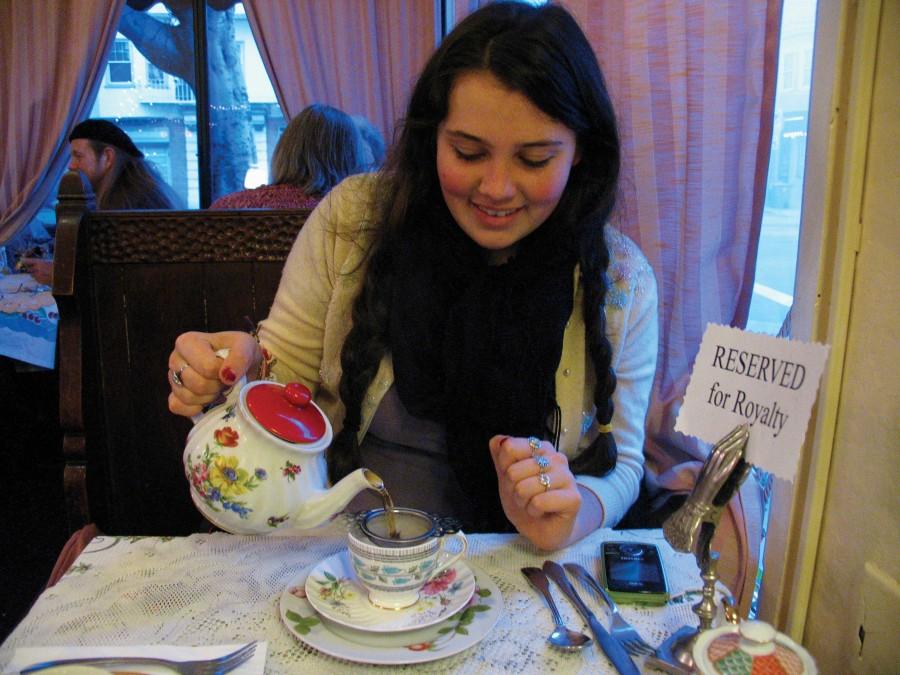 The soft murmur of ladies chatting paired with the clink of porcelain lend to the homey atmosphere of Lovejoy's Tea Room in Noe Valley.
Lovejoy's, founded by an English couple 14 years ago, is a quintessential San Francisco restaurant with its random spoons, frames and carvings on the wall that add to the comfortable, yet, quirky feel of the tea room.
"Sitting down to a cozy day with mismatched porcelain keeps the elegance of tea but with familiar characteristics," said Muna Nash, Lovejoy's co-owner.
Lovejoy's manages to pair a relaxed setting with friendly waiters and quality edibles. The tearoom offers a full tea service and delicate finger foods like small sandwiches and crumpets. Guests can choose combinations like "High Tea for Two" or "Queen's Tea." The petit fore offered at the end finishes off the tea fit for a queen.
Tea sandwiches ranging from cucumber and cream cheese to roast beef and horse radish serve as a delicious snack. The homemade Devonshire cream and jam complimenting the raisin crumpets leave you feeling stuffed but satisfied. Lovejoy's collection of seasonal teas, in addition to their large selection of year-round teas, is the highlight of the trip.
"The pumpkin spice tea was tasty and made me think of Christmas," said junior Francesca Incerty.
Patrons celebrate birthdays, anniversaries and bridal showers at Lovejoy's.
"Tea service is associated with celebrating something special," said Nash. "It has an affordable elegance."
Lovejoy's provides the ambiance of a great aunt's parlor with antique couches and chairs with mix matched table clothes fill the small room. The tea room is bustling on any given Sunday afternoon.
"[Lovejoy's] has that old fashioned feeling to it, we work hard to keep that touch," said Nash.
Each customer's sits before a tea setting consisting of mixed china — a unique feature of this teahouse.
"We love china, it is very eclectic," said Nash. "We like the idea of reusing items, we like the way things look when they are mix and matched."
An antique hat rack from Scotland, replica of an old English telephone box and signs at the reserved tables reading "Reserved for Royalty" are some items that add the old-fashion style and eclectic feel of the tearoom.
Nash attributes the success of the tearoom to the popularity of tea as a timeless treat and ambiance preserved at Lovejoy's.
"People feel good in here, it is like people are escaping from outside the outside world.
Across the street sits the tearoom's antique shop — thought up five years ago selling products for customers to host their own tea party.
The tearoom provides an activity for people of all ages from small children having tea parties or grandparents sitting down for a relaxing cup of tea.
"I love sharing this place with my girlfriends," said customer Eleanor Gomez. "I love the character and how it is run and operated by women. It is a taste of yesteryear in a modern world."
(Visited 431 times, 1 visits today)