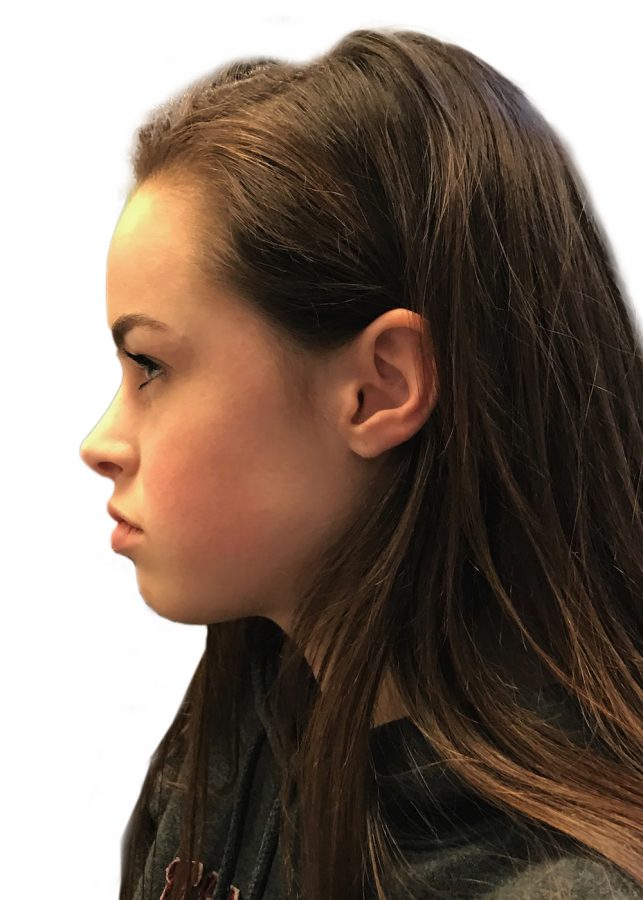 Beauty becomes skin-deep
Effectively marketed, skin care-centric cosmetics may not follow through on claims.
Inside the cardboard box senior Charlotte Cobb ordered a week earlier was pink glossy lining and black block letters reading "Skin first. Makeup second." In addition to the cleanser and moisturizer she ordered, was pink bubble wrap, a complimentary pack of stickers, and a poster.
The sleek, simplistic packaging of many trending skincare brands may lead onlookers to question whether their popularity arises from the actual skin benefits or the "aesthetically appealing" nature of the products.
"My boss actually showed me the packaging before she even showed me the products," Cobb said. "I thought it was really cute and she told me about how their skincare line is based on simplicity and the aesthetic plays a large role in the marketing."
Most non-prescription facial cleansers are virtually the same, with exception of an added fragrance or dye to set it apart from the next brand, according to dermatologist Dr. Seth Matarasso.
"The skincare market is a multibillion dollar market, and unfortunately a lot of it is smoke and mirrors," Matarasso said. "I'm not gonna denigrate one brand over the next, but most over-the-counter products are a variation on a theme. They're all basically the same half dozen ingredients."
Buying products solely based on their packaging poses the risk of the the ingredients causing irritation and break-outs, according to senior Hailey Long.
---
"They'll tell you about their latest and greatest product and they're fine, but they're not revolutionary,"
Dr. Seth Matarasso
---
"I started using Glossier just for the skin care and the moisturizer," Long said. "I did like it because of the aesthetic part."
Branding and marketing can often determine a consumer's choice in which product to buy, when choosing between two that are nearly identical in substance.
"The skin care really worked for my skin type, so it kind of worked out," Cobb said. "I don't think I would have even have thought about using the products if it weren't for the packaging."
Non-prescription products purchased online often may not help acne because the ingredients cannot exceed the strength that a prescription medicinal cleanser would contain, according to Matarasso. Over-the-counter products contain benign ingredients and therefore do not have therapeutic effects, but they are often harmless.
"The consumer is the one that is betrayed because these companies have deep pockets," Matarasso said. "They'll tell you about their latest and greatest product and they're fine, but they're not revolutionary."
Glossier uses social media as a major platform for marketing, with 379,000 followers on Instagram and a lifestyle blog.
"For Milk, I think it's just the packaging that appeals because it's all shiny, light and holographic," Long said of the skincare line. "For Glossier, I feel like it's both packaging and marketing. It's kind of like a lifestyle with the models they have, everything pink and their website."
While buying skincare products based on their packaging may end up working well with certain people's skin types, consumers should beware that they may not be getting the results promised, according to Matarasso.
"You initially buy the product because you're like 'Wow, this is really pretty,'" Long said. "You think it'll work better because it looks better but when you actually end up using it, it may be not as good compared to other stuff."