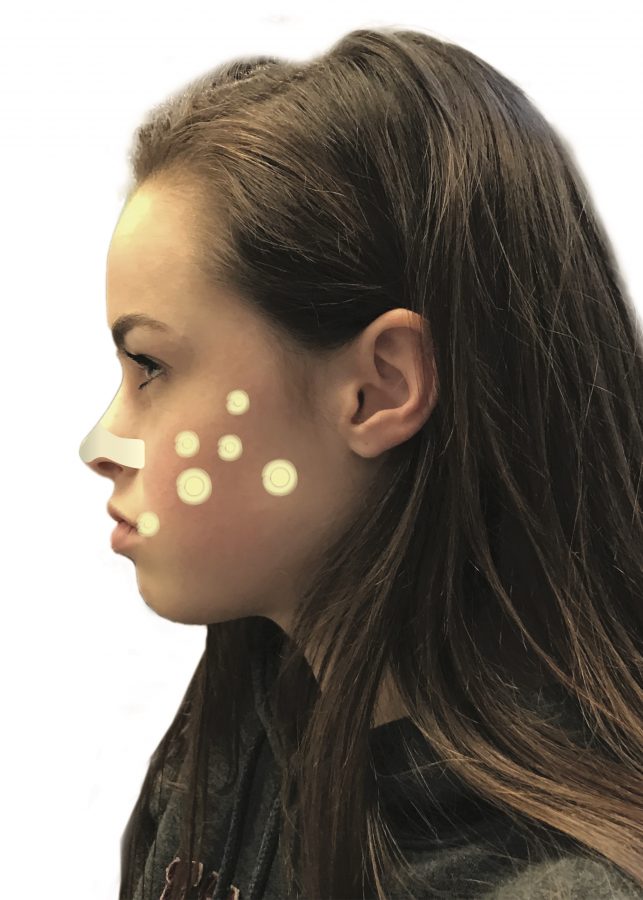 Personalized skin care gets spotty
Acne treatment plans, effectiveness go beyond one-size-fits all approaches.
From over-the-counter products to high-end, independent skin care brands, a plethora of treatment options are available for teens looking to eliminate acne, despite the possibility of undesirable side effects.
"I had to go through a couple of products before I found what I think works best for me," junior Francesca Petruzzelli said. "I do buy treatments from the drugstore, I have my routine, and I also have a treatment prescribed by my dermatologist."
Seventy-nine percent of students have dealt with acne at some point, according to a Broadview survey distributed to the student body via school email. Out of these students, 95 percent say they use or have used some form of acne treatment to help their skin.
"Look for active ingredients like salicylic acid and benzoyl peroxide," dermatologist Michael Lin said. "I recommend starting with over-the-counter medications and see a dermatologist if your acne does not significantly improve after 2 months."
The most used treatments among student respondents include independent skin care regimens such as Proactiv and Clinique, followed by doctor-prescribed treatments like Epiduo, over-the-counter products such as Clean & Clear and Neutrogena, and spa treatments like facials and extractions.
But the most popular acne treatments don't always work for everyone.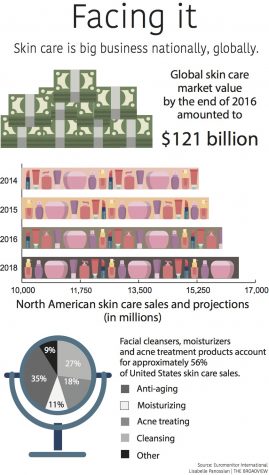 "My best friend uses Proactiv and it works really well for her, so I tried it for a few months but it really did not work for me," Petruzzelli said. "It irritated my face a lot so I just didn't use it after two months and just let my face be for a while. Then that wasn't really working, so my doctor prescribed a topical solution."
Sixty percent of student respondents say they have visited a dermatologist to treat their skin.
Dermatologists provide medical advice on how to treat acne as well as prescribe treatments specifically for an individual's skin and acne type, according to Petruzzelli.
"I think the over-the-counter and more generic treatments work a little less than stuff prescribed by a dermatologist, just because they're more aimed towards people in general whereas what I get from my doctor is aimed towards my face specifically," Petruzzelli said.
For senior Kayla Man, however, cheaper products available at the drugstore help her avoid acne more than harsher medications.
"I started trying to use topical medications because I assumed that using medications would help me get rid of my acne, but it actually made it a lot worse," Man said. "There's stuff when you go to Target or Bed, Bath & Beyond, and the stuff on the shelves worked better for me and I still use it."
While a long list of potential side effects on some products do not affect all teens, many have experienced adverse reactions to their acne treatments.
Eighty-one percent of students reported experiencing dry or flaky skin as a result of a treatment, while 44 percent experienced a burning sensation, 42 percent were given more acne and 29 percent experienced sun sensitivity and skin discoloration.
"Dry skin, irritated skin and allergic reaction are the most common side effects that can come with acne treatments, but are usually minor with topical medications," Lin said.
(Visited 91 times, 1 visits today)