Top Five: Hairstyles that beat the heat
The early September heat wave enters San Francisco with some students from all four grades keeping cool while retaining quick and simple hairstyles.
The following are different hairdos flaunted around campus:
1. Half up, half down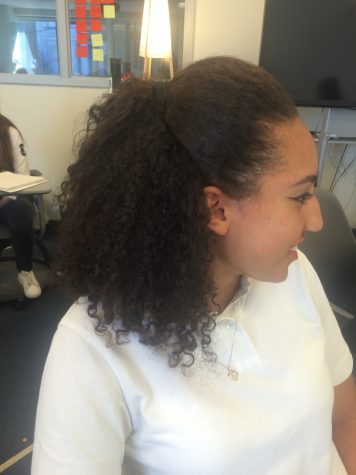 The half up, half down look can be executed with various types of clips or, as senior Gia Monachino wears it, a simple hair tie.
"With curly hair, there's too much hair to keep down and I get hot with it in my face," Monachino said. "It looks like I put some effort into my hair even though I really didn't."
2. Short and out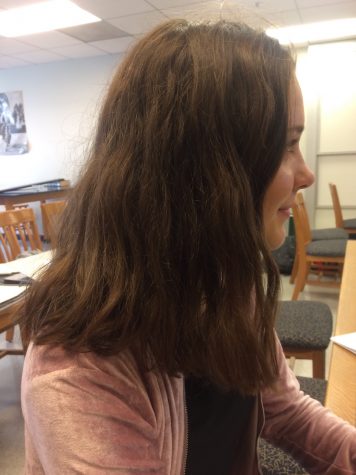 Lisabelle Panossian
Senior Marija Matiukatė opted for short locks — helping her battle the hot weather.
"I prefer a short hairstyle that is not as heavy as it would be with long hair," Matiukatė said. "It's just easier to take care of."
3. Classic bun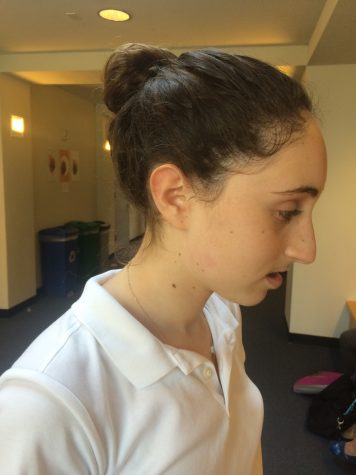 Lisabelle Panossian
The go-to bun is great for staying focused during class, according to freshman Gabby Vulakh.
"I love putting my hair in a bun, because it keeps all my hair back and out of my face when I'm working," Vulakh said. "I can look straight at the teacher and board and nothing is getting in my face."
4. Clipped back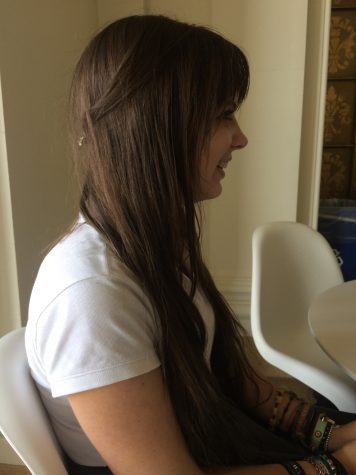 Lisabelle Panossian
Effortlessly clipping back two sections of hair can create a crown-like appearance encircling the head and allow for creative braiding techniques.
Junior Sarah Mahnke-Baum pairs her bangs with the clipped back look.
"I wake up, brush my hair and clip it back so none of my hair gets in my eyes," Mahnke-Baum said. "It takes me under a minute to do my hair like this in the morning."
5. Double dutch braids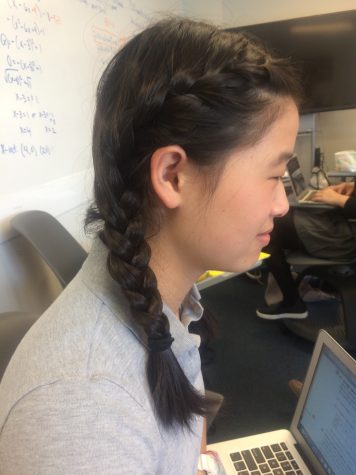 Lisabelle Panossian
The duo braids have been popularized from Instagram posts by celebrities such as Kylie Jenner and Kim Kardashian in past months — with the hairstyle reaching campus.
"I tried braids once over the summer and realized it's not too hard to do," junior Halie Kim said. "When I do it before I go to bed, my hair comes out wavy which is nice since my hair is naturally straight."
(Visited 364 times, 1 visits today)