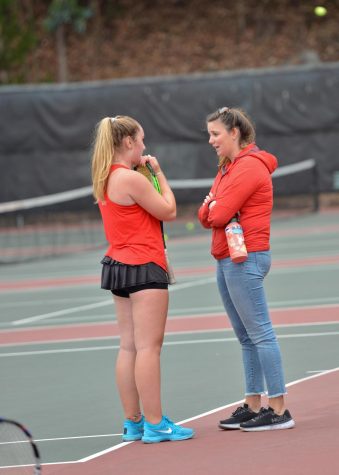 Jordan Russell, Sports Editor

September 27, 2018

Filed under Sports & Fitness
Varsity tennis walked onto the courts this season with a new head coach who is both an alumna and a former Convent tennis player. "Tennis is my family's sport so I've played since I was three," Erin Minuth '11 said. "I took lessons in elementary, middle and high school. Once I got ol...
October 30, 2009

Filed under Sports & Fitness
TaLynn Mitchell Reporter With two weeks left in the tennis season, the team has changed the focus and goals from winning at any cost to being a more cohesive squad. "Going into the season we were focused on winning as many games as possible, but we soon realized that we needed to be more fo...