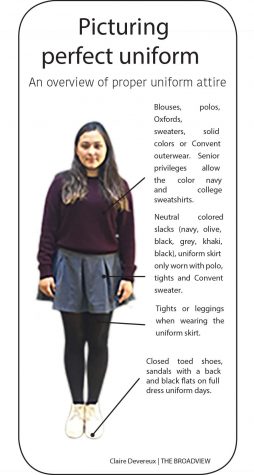 Asha Khanna, Copy Editor

October 27, 2016

Filed under Features
While coming to school in sweatpants and a T-shirt everyday can be comfortable, studies show that "dressing for success" may prove beneficial for learning. Wearing more formal attire, such as dress pants, blouses and blazers, increases higher level thinking and feelings of power, according to a study published i...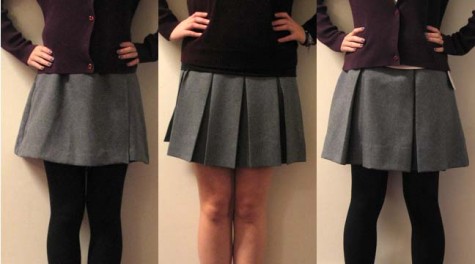 January 26, 2011

Filed under Breaking News, News
Isabelle Pinard Reporter Students got their first look at new uniform skirt options at at Principal's Meeting Monday morning, then voted for the new skirt later int he day. "I think its time to update the uniform, but the student body should definitely participate in the selection process ...