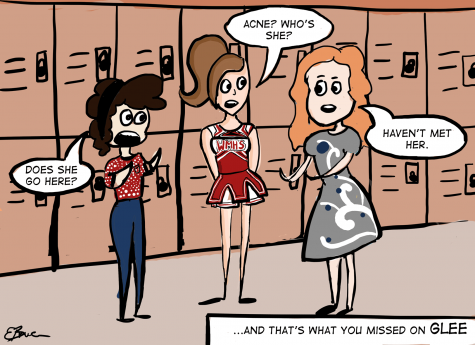 February 3, 2017

Filed under Breaking News, News, Opinion, Staff Editorials
Lizzie Bruce While almost all students get acne at some point due to puberty, genetics or environmental triggers, harsh stigma and lack of media representation can make acne-stricken teens feel abnormal and alone in their battle for clear skin. While shows like "Glee" and "Gossip Girl" relate to the young...
February 6, 2009

Filed under Sports & Fitness
Susie Lee Reporter Ultraviolet (UV) rays have grown stronger over the past few decades, and applying sun protection products regularly is necessary to prevent skin damage, even in winter. "Sunscreen is a necessary evil," said AP Environmental Science teacher Marisa Kendall. "When I was a ...