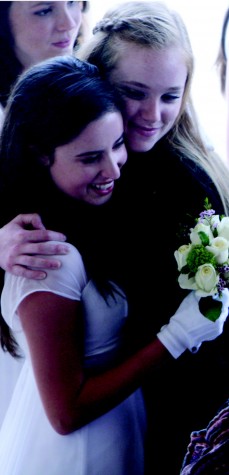 May 26, 2012
Rebecca Lee Editor-in-Chief Forty-five seniors dressed in different-styled, tea-length white dresses are scheduled to receive their high school diplomas next Friday during Commencement as friends and family watch from both the Main Hall and the Syufy Theatre. Each graduate usually receives s...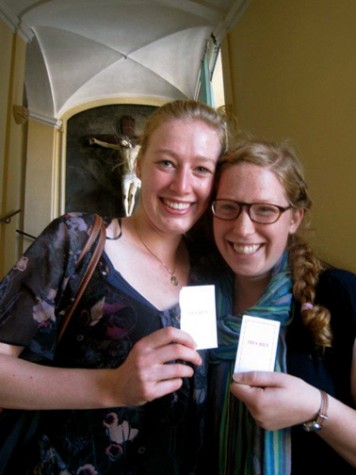 May 25, 2012

Filed under Features, Showcase
Rebecca Siegel Design Editor The fresco of Mater Admerablis that is significant to the Sacred Heart community is housed in a private school at the top of the Spanish Steps in Rome. The building is closed off with a sign that reads, "Private all girls school. No tourists," but its doors a...