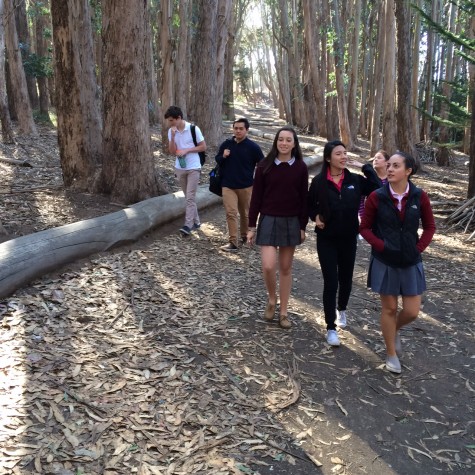 India Thieriot, Assistant Copy Editor

September 4, 2015

Filed under A & E, Breaking News, News
On a sunny day in the middle of the Presidio, Advanced Placement Art History students studied Spire, a 90-foot sculpture by Scottish land artist Andy Goldsworthy. With the Senior Class gone on retreats, history teacher Sarah Garlinghouse wanted her junior students to go on an excursion of their own. "I...
September 22, 2010

Filed under A & E, Breaking News
Zoë Newcomb Editor-in-Chief I sat down in the Presidio on a warm Sunday afternoon, expecting to see classic Shakespeare. I left rather shell-shocked, not quite sure what I had just witnessed. What do '60's music and Shakespeare have in common? Very little I learned. The annual San Francis...