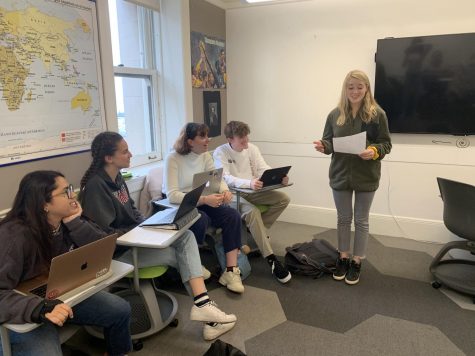 Adele Bonomi, Sports Editor

November 13, 2019
WEB EXCLUSIVE The Year 2 International Baccalaureate Standard Level French students practiced Paper 1, an exam they will take in the spring, by writing a persuasive essay on any movement of their choice. "For paper 1 in the IB diploma assessment, students are required to have a piece of writing t...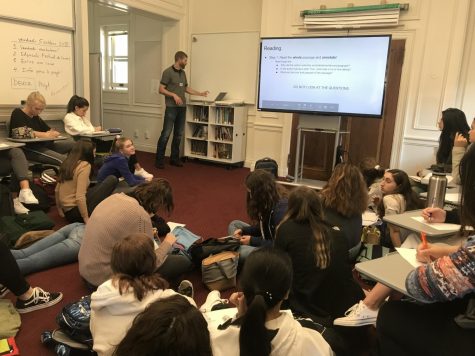 Adele Bonomi, Senior Reporter

October 5, 2018
WEB EXCLUSIVE Juniors gathered in room 305 today to discuss study strategies and do practice problems for the Practice Scholastic Aptitude Test in preparation for the upcoming exam on Oct. 10. The 2 hours and 45 minutes test includes four sections — reading, writing, and math with and without a calcul...